New Friends: Run with someone for the first time and tell us who joined you.
Enjoyed sticking with @dhm.hackett for the entirety of the Group Run this morning!

Ran with @medardia for 8 miles as part of the group run on East Hill. Delightful!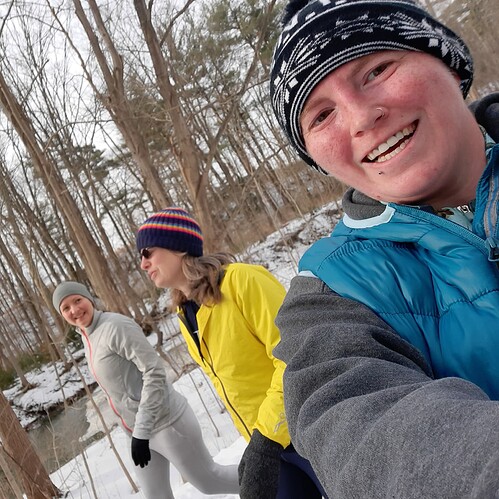 Ran with @Jami_Landry for the first time today and it was a delight!
Thanks for putting in the miles with me! Much appreciated. It was great running with this group and will do again.
Thanks for getting us together for a nice run Heather! Some of us deviated from the course. We didn't want to run on the icy trail. It all worked out though.
You're welcome! Definitely do what feels safe. As long as we start and end together, don't want you to miss the snacks and socializing!
This was also my first time meeting and running with @Jami_Landry, who is an excellent conversationalist on the run.
Posting a day late bc it took me a minute to figure out the bingo card but had a lovely time yesterday at the group run with new friends @tonya and @heathercobb3!
Likewise - perfect pace partner and excellent conversation!