It's almost here! After a two-year pandemic hiatus, the venerable Ithaca 5&10 returns on Sunday, September 11th, starting at Ithaca High School. Come run the race or support your fellow runners by volunteering: sign up on our volunteer sheet or contact race director Gary McCheyne—we need more volunteers!
Featuring 5K and 10K distances, the course takes you on a loop tour of the cute Fall Creek neighborhood, offers a peek at scenic Ithaca Falls, and finishes on the paved trail around the Ithaca High School and Boynton Middle School grounds. The 5K goes around the loop once. The 10K, which is the 2022 RRCA New York State Championship Race, does the loop a second time.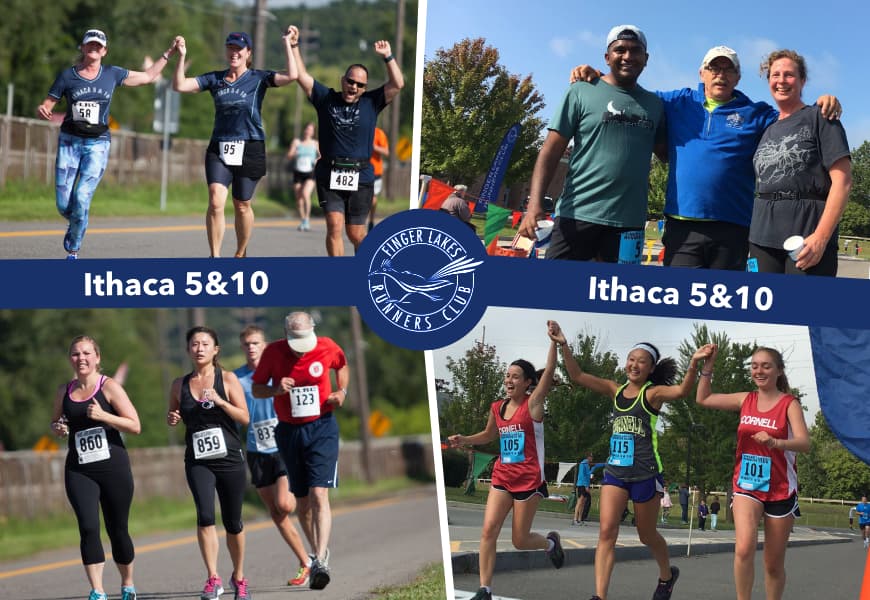 You can pick up a custom race T-shirt on race day for $20. Refreshments will be available after the race, and we'll have FLRC age-group awards for 5K and 10K runners, plus RRCA medals for 10K winners. Sign up today!