With many of us having run yesterday's first PGXC race on Sunday, we're going to stick with a fairly simple workout: Pond Loops, which work out to about 800m of effort at I pace and 200m of recovery. We'll start on Arboretum Road by the parking area, run a hard pickup around the ponds past the start to the pond bridge (blue line below), and then jog back to the start on the trail (red line below). Slower runners can take the shortcut in front of the ponds to make the amount of pickup time approximate the faster runners' times. During the jog back to the start, we'll regroup. 6-8 repeats, depending on your weekly mileage.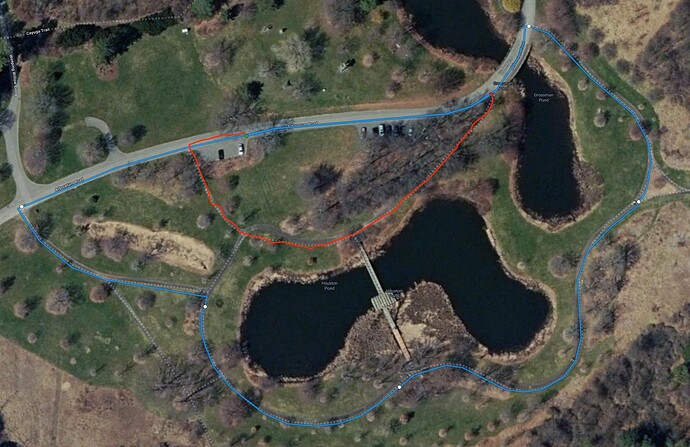 The workouts are free and open to all FLRC members, but everyone must sign an online waiver once for 2022. It's the same as for the FLRC group runs, so if you've signed that one this year, no need to do so again—check Webscorer to see if you already signed.)
Any questions? Hope to see you on Tuesday night!
Resources