After Sunday's PGXC race, we're going to go a little slower and longer for our repeats—the next three races are 6K, 6K, and 8K. We'll do an 800-meter loop around the ponds and the sculpture garden, going more like 10K pace than 5K pace. Slower runners could also shorten the loop to keep the time the same. At least four repeats total, with at least 3 minutes of jogging and art appreciation of the sculptures in between reps. For those who might be a little late, here's where we'll be. The course is nominally a mix of grass and pavement, but it should be easy to step off the path in most places if you prefer softer ground.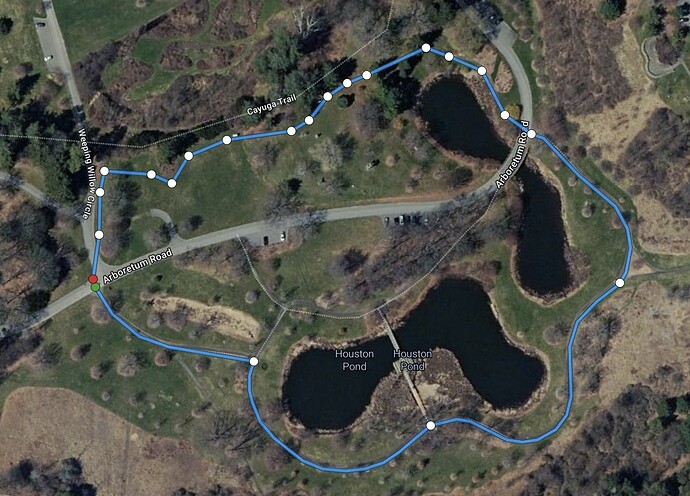 The workouts are free and open to all FLRC members, but everyone must sign an online waiver once for 2022. It's the same as for the FLRC group runs, so if you've signed that one this year, no need to do so again—check Webscorer to see if you already signed.)
Any questions? Hope to see you on Tuesday night!