Our first PGXC race of 2022 is coming on Sunday, 9/11 at Long Branch Park in Syracuse. Register soon, and if you're going to run any cross-country races this year, feel free to join us at the kickoff spaghetti dinner on Friday, 9/9 at the Brooktondale Community Center.
For this week's workout, we'll park at the usual spot in the bowl, and warm up by running back toward campus to the Caldwell Road entrance to the Arboretum. Then we'll be doing repeats on the 1K grassy loop that High Noon calls the Diaper Loop (if you're late, join us at that entrance). It takes 5-8 minutes to complete and has a steep hill in the middle, so we'll be running the first half up to the oak tree at I pace effort (roughly 5K race pace), working the steep hill hard, and then jogging back to the start at E pace. The number of reps will depend on your mileage, but assume 3 to 6.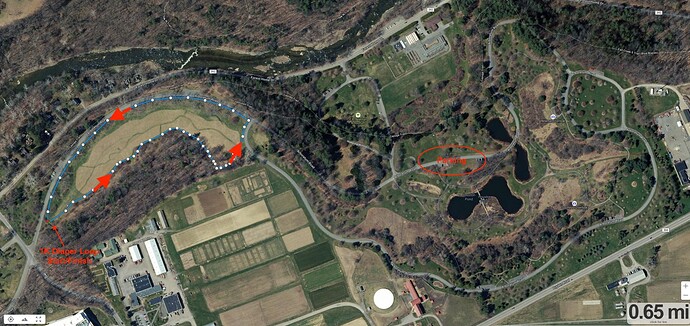 The workouts are free and open to all FLRC members, but everyone must sign an online waiver once for 2022. It's the same as for the FLRC group runs, so if you've signed that one this year, no need to do so again—check Webscorer to see if you already signed.)
Any questions? Hope to see you on Tuesday night!
Resources