Sorry for the delay, but we wanted to make sure that we had everything in order to announce that the 40th running of the Skunk Cabbage Classic Half Marathon and 10K is officially happening! Circle Sunday, April 3rd, in your training calendar and start logging those miles. Registration is now open, with optional women's and men's T-shirts. All those who register by March 18th will have their first names printed on their bibs, so sign up today.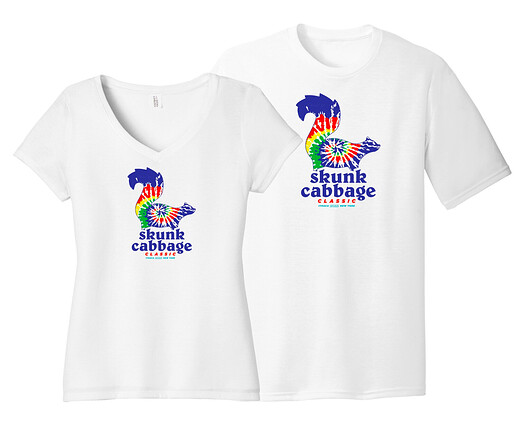 Our traditional half marathon and 10K courses remain the same, with the usual starting line by Barton Hall. However, to reduce the risk of COVID-19 and provide more bathrooms, our staging area this year will be the overhang of the Schoellkopf Stadium Crescent (where the concessions are at Cornell sporting events). Parking is available right in front, in the Crescent Lot, along with the Cornell parking garage and other nearby lots.
Race Day: Sunday, April 3rd 2022
Half Marathon Start Time: 10 AM
10K Start Time: 10:15 AM
Don't miss out on one of Ithaca's classic events!
Interested in volunteering? This is a large-scale event that we couldn't put on without help from individuals in our wonderful community. Please contact race directors Vinny and Nichole Cappadora at skunk@fingerlakesrunners.org to sign up as a volunteer.
Looking forward to seeing you out there!