Numerous runners in Ithaca never become part of the FLRC community or even learn that FLRC exists. To raise awareness of the club and the FLRC Challenge last year, we designed and distributed 18-by-24-inch lawn signs to a bunch of FLRC fans around the area. I heard from numerous people who enjoyed seeing "the FLRC flag" while driving around town.
To those who hosted one last year, thank you! If you kept your sign over the winter, it would be great if you could put it out again now. And if you'd like a sign again, or missed getting one last year but would like one this year, all you have to do is sign up here!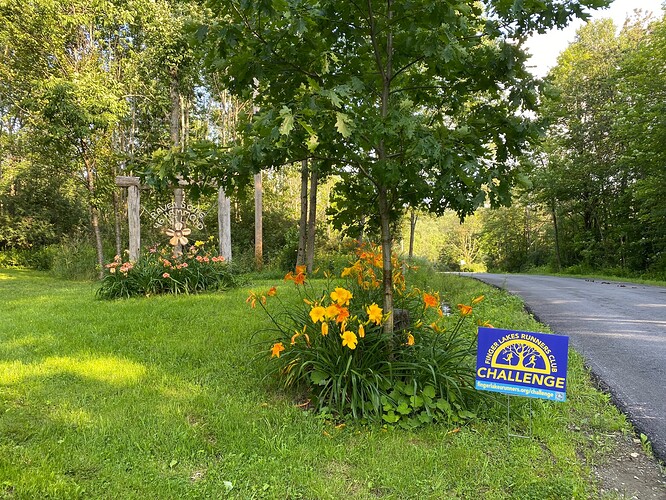 It's a great way to show you're a runner and encourage those who run or drive by your house to check out FLRC and the FLRC Challenge. It's totally free, and we'll even install the sign for you and take it down again at the end of the Challenge. We have about 40 signs from last year, and if the numbers work out, we can look into printing more.