Story
For some reason I'd been dreading this course it's the farthest from home and also the hills!
Arrived in parking lot around 730 nice cool morning. Sten pulled in the parking area right behind me we took one quick glance at each other and said "finger lakes challenge". Yes! Sten took off and we wished each other well. I had never been to the upper falls overlook so that was a nice item to add to my Ithaca sights! The run felt pretty good, I hiked the stairs and a few power hike breaks on the up hill back to the finish.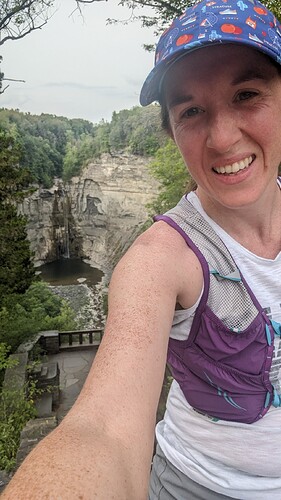 Shop Local
Stopped at Ithaca Bakery for a Cappuccino and a San Diego Bagel which I had never had it it's cream cheese with raspberry jalapeno jam …yummy!