Explore the FLT through Schuyler County. . .



Registration is OPEN for the 2023 County Hike Series!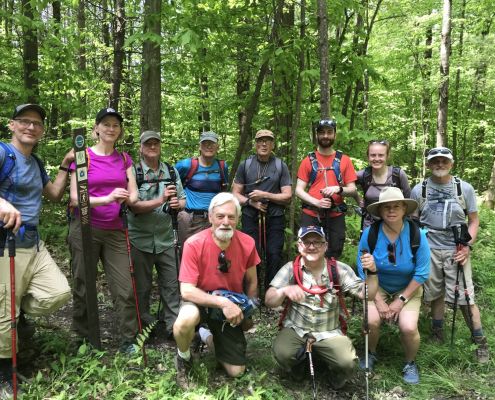 Hike Across Schuyler County!
Each year, the FLTC offers a series of hikes across a different county along the trail. Completed year after year, the County Hike Series will eventually lead hikers over about 584 miles of trail to complete an End-to-End hike of the Main Finger Lakes Trail. This year we are excited to be moving across the beautiful and scenic Schuyler County!
The County Hike Series is one of the FLTC's most popular hiking events, and there truly is an option for everyone. Whether you are a trail runner or like to stop and smell the flowers, there will be a group to fit your desired pace!
The longest hike is approximately 11.2 miles and the shortest is approximately 6.1 miles. The Series concludes during the FLTC's Fall Weekend Festival at the Schuyler County Event Center in Watkins Glen. Hikes are scheduled for the third Saturday of each month, and this year's series will kick off on May 20th.
See the full schedule below:
DATE
HIKE
May 20th
Founders Hike: Wally Wood
June 17th
Founders Hike: Erv Markert
July 15th
Founders Hike: Howard Beye
August 19th
Founders Hike: Ed Sidote
September 16th
Fall Festival: Watkins Glen



Participation Options
We offer two options for participation:
Group Hikes are guided by experienced Hike Leaders and include bus service from the end to the starting point of each hike and a SAG (Supply and Gear) Wagon with snacks and refreshments.

Independent Hikes allow you to complete the hikes on your own.
Registration Details:
Registration Deadline is May 5th!

Registration options are based on Adult or Child, Participation Type (group hikes or independent hikes), and FLTC Membership Status.
OPTION
PRICE
FLTC Member Group Hikes: Adult
$125
Non-Member$175 Group Hikes: Adult
$175
FLTC Member OR Non-Member Group Hikes: Child
$75
FLTC Member OR Non-Member Independent Hikes: Adult/Child
$50
Founders Hikes:
This year we'll be honoring some of the founders and early leaders of the Finger Lakes Trail Conference with Founders Hikes during the first four hikes of the series! We look forward to sharing this piece of history with you!
The Founders Hikes are included with your registration. If you have not registered but would like to participate in one or more Founders Hikes, you can still join the Founders Hikes for $35 per hike (per person).
Individual registration for the Founders Hikes will open in mid-April. Be on the lookout for more information coming soon!
2023 Sponsors:
We want to give a big Thank You to the 2023 County Hike Series Sponsors: Toast Winery, Famous Brands, The Great Escape Ice Cream, and Hazlitt 1852 Vineyards! Be on the lookout for more information on these fantastic businesses, including their sponsored hike dates, on our social media and in emails to come.



Don't Forget Your Membership!
Did you know you can become an FLTC Member at any time? Members get great advantages such as reduced rates, discounted gear, access to the FLT News, and more!
Becoming an FLTC Member means you're part of a vast network of individuals whose membership dues and donations go towards the continued maintenance and upkeep of the beloved trail. Individual memberships are just $40, or your entire family can become a member for $60! Join or renew your membership today by visiting our website!
Finger Lakes Trail Conference
6111 Visitor Center Rd
Mt. Morris, NY 14510
(585) 658-9320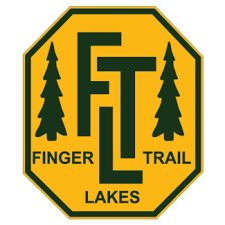 Finger Lakes Trail Conference | 6111 Visitor Center Road, Mt. Morris, NY 14510
Unsubscribe info@fingerlakesrunners.org
Update Profile | Constant Contact Data Notice


Try email marketing for free today!
···

Sent by morgan.lampman@fingerlakestrail.org powered by