Chillers and FLRC Members,
The 2023 Winter Chill is in the books. Thank you to all of you that participated! We definitely enjoyed a variety of weather throughout the four-race series, but smiles and camaraderie were a common thread.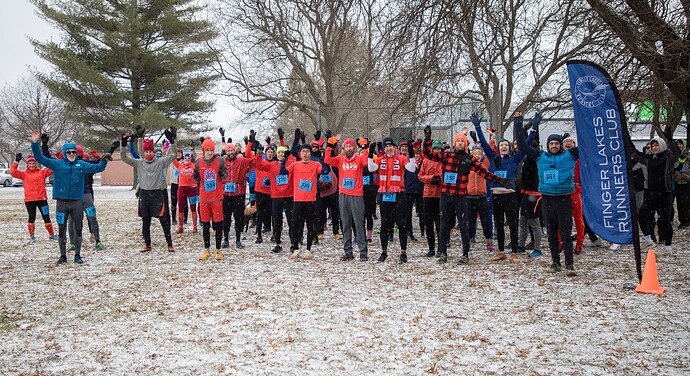 The series' top 3 finishers were @aaronking32, Tetsuya Yamasaki, and @offroadan. @skc65 was our top female finisher. The 34 participants in all four events qualified for a random drawing after the last race, too!
Also, this was the largest year ever for Winter Chill: 191 participants logged 424 completions over the series. What's more, this year's Winter Chill also catapulted FLRC to an all-time high membership of 725 runners.
I'd like to give a very big thank you to all the volunteers, in particular @aaron.proujansky1, who diligently carried the cone back to the finish line from the halfway point every week. The FLRC Timing Team of @adamengst, @jtk1, @aeronjauquet, and @heathercobb3 (with help from @Petorius and @bethany-schiller) made my life so much easier. Thank you to @mickiejauquet and @aeronjauquet for handing out bibs and merch, and to everyone who helped the week I couldn't make it: @gary, @bobtalda, and @Stephanie_Mulinos.
Full results from the series are now available.
We also have a lot of photos from Winter Chill #2 and a handful from the other races. If you took any photos you'd like to contribute, please do share them! There's an "Add More Photos" button at the top right of each album.
And finally, thank you so much to everyone who pre-registered! Y'all get me.
– Sarah Drumheller