Hello, @pgxc-flrc and @pgxc-high-noon!
The team stop on the way home from the race for lunch/socializing is at Summerhill Brewing, which some of us ate at last year after this race. (Google Maps directions). According to the menu, we can get "brunch" until 3pm; after that, options are limited.
Remember, the race venue for Sunday has changed from the original Rochester-area location. It is now Everest Park at 5343 County Rte 72B, Auburn, NY 13021. Here is a Google maps pin for the park location.
Here's the carpool plan:
Cornell: The main carpool will leave from its traditional location in the southwest corner of the Cornell B Lot. Plan to arrive at 8:45am. We'll sort people into cars and leave 9:00am. We usually have people who want to drive and people who prefer to be passengers, and it all works out. Please reply to this topic if you're planning to come to the B Lot so we know to wait for you if you get hung up slightly.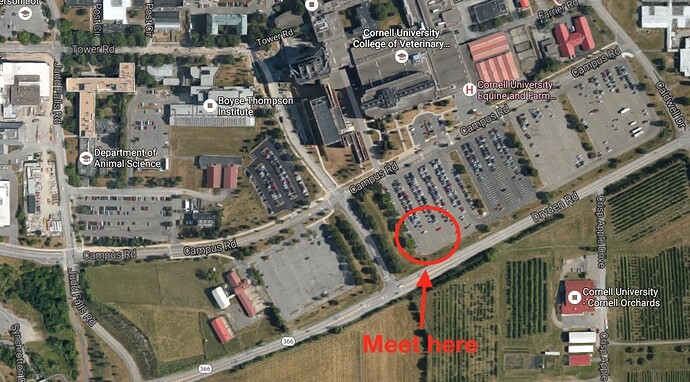 Downtown Ithaca up to the Cornell B Lot: If you need this short ride—or if you can provide one—please write back to this topic.

Other areas: If you would like to carpool, reply to this topic and hopefully you can connect with someone.
We are looking forward to a great day! See you on Sunday!