@Challengers Thanks to Ruth Sproul, Paula Kilts, and Dina Maxwell for checking out the storm damage on the Dryden Lake Lollipop course. The word is that the trail after Dryden Lake Park is closed due to trees being down on it; although we have no information about when it will be clear, it will probably be a few more days.
It's best to avoid it for now, but if you need to get a completion in during the next few days because of travel or the like, here's an acceptable Challenge re-route that goes up West Lake Road and south on Lake Road before turning around just after Lake Road curves to the right.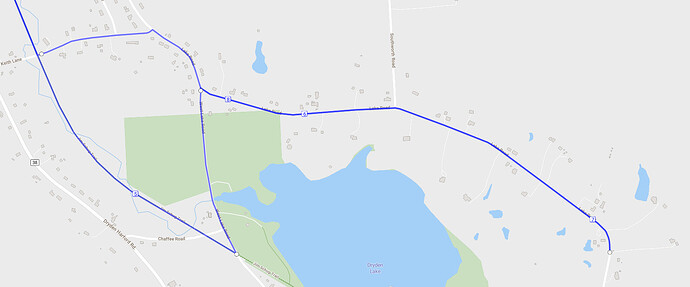 If you explore on the trail past Dryden Lake and discover the trail has been opened, please let us know here!