Good day, runners!
Trackapalooza registration closes today—Thursday at 6 PM—and no additions or heat changes can be made after that. Sign up now!
It's shaping up to be the local track event of summer, with seven teams registered so far, including Auburn, the GIAC Navigators, Groton Project TC, Ithaca Youth Bureau, Just Blaze TC from Bufflao, the SOAR Running Club, and Watkins Glen.
With ten running events ranging from the 100m to the 5000m, two jumps (long and triple), and three throws (shot put, discus, and TurboJav), there's something for everyone, whether you want to go for a track PR with FAT timing or try an event for the first time.
The Ithaca XC Boosters are providing food, so you can buy snacks throughout the morning and support local cross-country teams. Custom Trackapalooza racing singlets, along with FLRC shirts, hats, and socks, will be available for purchase at the meet.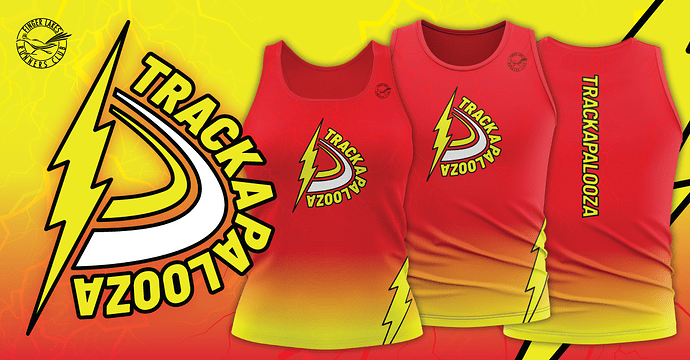 See you Saturday morning at Ithaca High School!