It's time for twilight on the track, and FLRC is kicking off the first of two summer meets on June 27 at Ithaca High School at 6 PM. (The second is our new Trackapalooza invitational, with a full slate of events on July 22.) This is a family-friendly event and all ages (seriously!) and abilities (really!) are welcome. When you're not running, you can enjoy watching some of the area's best runners compete against one another.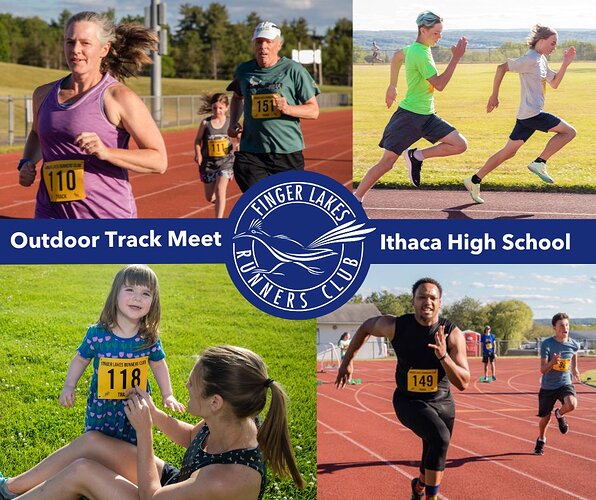 If you have problems, ask MileSplit support at registration@milesplit.com and cc me at ace@tidbits.com so I can see where you're getting stuck.
Looking forward to seeing lots of people at the Ithaca High School track on Tuesday, June 27!