Hard to believe, I know, but lots of runners in Ithaca have no idea that FLRC exists or that they're missing out on the FLRC Challenge. To raise awareness over the past two years, FLRC members have hosted 18-by-24-inch lawn signs, which are fun to see while out and about and have garnered a lot of positive comments. So:
If you stored a sign from last year over the winter, could you please put it back out on your lawn?

If you'd like to host a sign this year, we have 7 signs left over from last year, and if enough more people want one, we can place another order. Sign up here!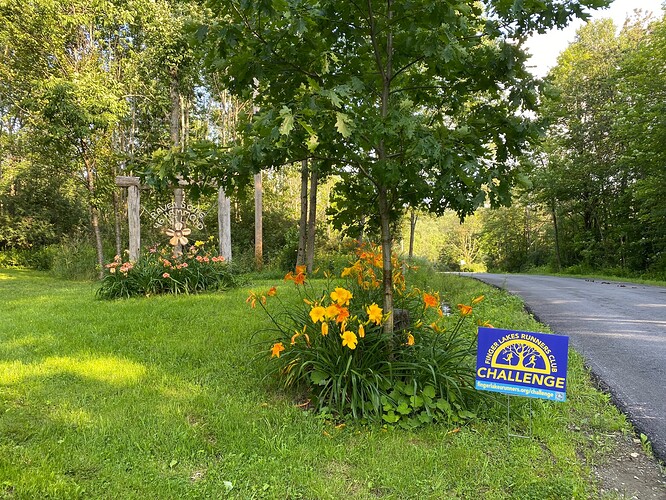 It's a great way to show you're a runner and encourage those who run or drive by your house to check out FLRC and the FLRC Challenge. It's totally free, and we'll even install the sign for you.