Story
I took advantage of this morning's group run to tackle the Lick Brook & Treman Challenge Course again… this time in the great company of @raenb0 and @Gretchen on the Lick Brook side and the beginning of the Treman side, and @medardia and @Katie_Gannon until the finish!
What a group of badass ladies!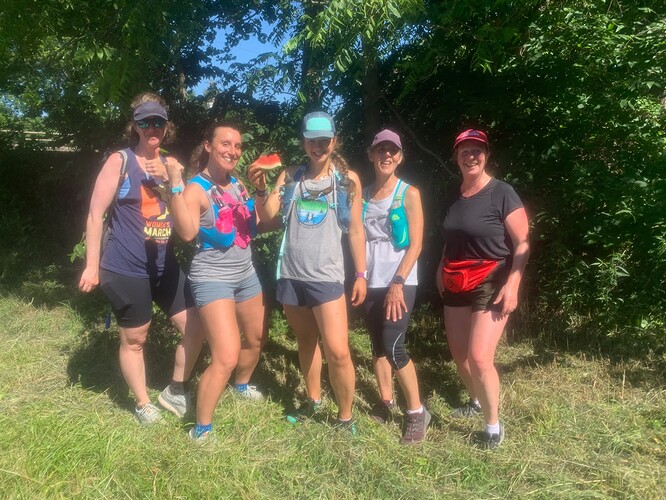 I still found the adventure quite tiring (it was even hotter this time around) but much more fun not to run alone. Thank you so much to @adamengst and @tonya for bringing us together, once again, and sharing the leftover food from the Tortoise & Hare race! It was so funny to see that Adam the runner does not follow the RunGo directions of Adam the voice, and sometimes gets lost too

Shop Local
After a bit of sunbathing at Flat Rock (can't really call that "swimming" because there is barely any water) I went to Ithaca Beer Company with friends… the pizza is excellent

and I love their rosé cider!