At various times in the past few years when I've been running, I'll pick up trash on Ellis Hollow Creek Road as well, at least until I can no longer hold it all. It's simultaneously depressing and rewarding. I just get so offended by the crap people toss out of their cars. My last haul sometime this fall: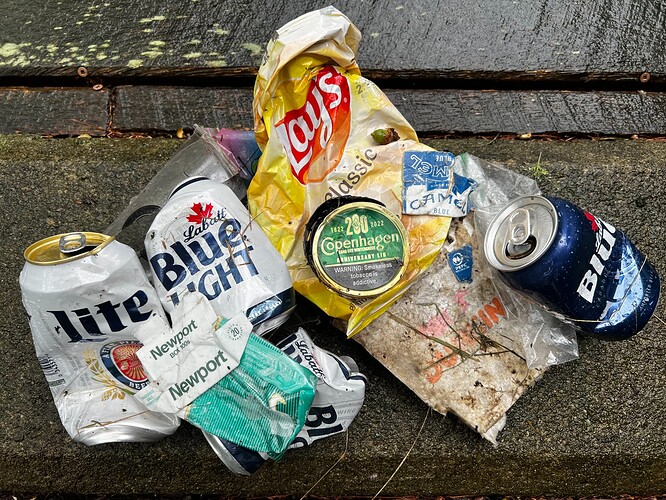 I've long pondered the idea of having a group trash run in the spring when the litter emerges from the snow. Or maybe after Skunk so we could also get any Gu packets and other stuff runners have dropped in the race since that trash does feel like our fault.
Anyway, just the Good Idea Fairy talking, but maybe we can make it happen as a group sometime.