Never too soon to plan a carpool for this long journey.
Google thinks it takes 1.5 hours longer to get to Akron Falls than to Auburn. So we leave 1.5 hours earlier.
The good thing about running in Ithaca: the people you run with are invariably quite interesting. We are going to make use of that fact on Sunday as we travel to this coming weekend's race in Akron.
It's about a 2:20 hours drive. To give us time, let's:
MEET AT 7:00AM and LEAVE at 7:15AM (Sunday, October 10th).
That gets us to Akron with an hour to spare (assuming we stop along the way, a wise move).
No time to get lost en route.
Southwest corner of the Vet School parking lot (across from the Cornell Orchards on Route 366
PLEASE RSVP to this Forum Topic so we know how many to expect.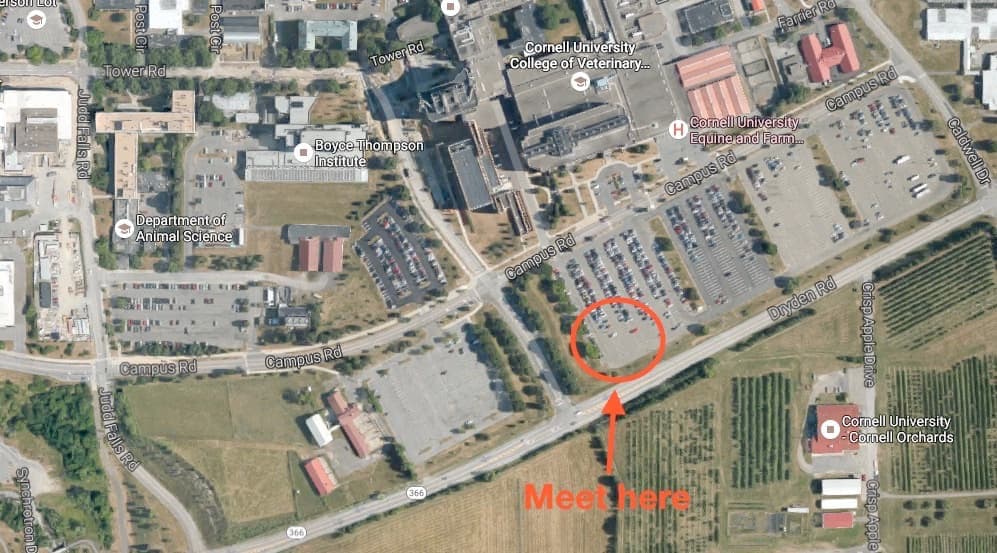 [Not sure if this image is loading: same meet up spot as two weeks ago…]