Registration is now open for FLRC's 2023 trail series finale—the Danby Down & Dirty 10K and 23K trail runs on Saturday, October 14th!
This classic race event sports two distances covering forest roads, burly singletrack, and hills, Hills, HILLS, as it winds through Danby State Forest. If it's a clear day, sacrifice a few seconds to enjoy the spectacular multi-county view from the Thatcher Pinnacles halfway through the 10K loop before plummeting headlong down a twisty trail! Both races are part of the 2023 FLRC Trail Circuit, and we'll have a photographer present to capture runners, volunteers, and families enjoying the scenery.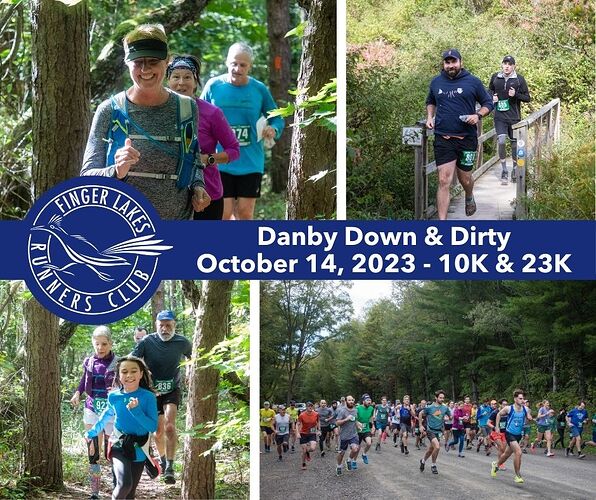 As in 2022, the first loop of the 23K remains the same as before—following the 10K course—with the second loop running the entire 8-mile Abbott Loop. This includes a second trip up to the Thatcher Pinnacles and a section of trail that was previously not part of the course, with about 2,300 feet of vertical gain (see map). The 10K race follows the traditional route and includes 900 feet of gain.
Sign up to carpool to help fight climate change and to nab a parking spot closer to the staging area.
Volunteers are what make this and other FLRC events possible. If you aren't running the race and can help out, or are running and willing and able to pitch in a little before and/or after your run, please sign up via Helper Helper. Fun, friends, and free breakfast—it's a great way to spend a crisp October morning.
Happy trails!
Pete Kresock
Race Director, Danby Down & Dirty