We're pleased to open registration for another classic FLRC race: the Monster Marathon and Half Marathon at Treman State Park on September 18th. The out-and-back course runs along the Finger Lakes Trail and various state park trails while serving up views of some of the most beautiful gorges and waterfalls in Ithaca. Half marathoners do it once, and marathoners get to repeat the course a second time. The start/finish and included post-race lunch (catered by Fitnell Farms) are at Treman's South Shelter.
To increase the fun, the race features age- and sex-based early starts. Men under age 38 start with the race clock, but women and men 38 and older head off earlier, with the individual handicaps determined by the World Masters Athletics Age-Graded Tables. The win could come down to a kick to the finish between a 65-year-old grandmother (101-minute head start) and her 40-year-old son (4-minute head start.) Be warned—2019 winner and course record holder Yvette de Boer gets one heck of a head start and is hard enough to catch even without it!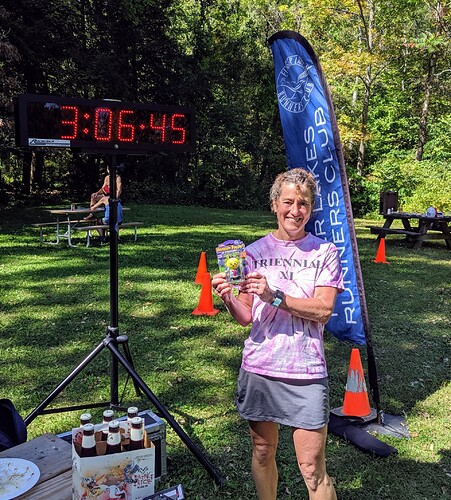 We need volunteers! If you can't run, prefer shorter distances, or just want to spend a few hours hanging with runners in gorgeous natural surroundings, could you help out? Please fill out the FLRC Volunteer Signup form and be sure to indicate that you can help at Monster along with any other races that might work in the future. If you have any questions, message me here on the forum (click my name and then the blue Message button) or just reply below.