This Thanksgiving's Ithaca Turkey Trot prediction run is a BIG one: it's the event's 50th anniversary! Commemorate the day with a long-sleeved Turkey Trot T-shirt for $20. Pre-order online to reserve your size in advance. We are also collecting money for Loaves & Fishes of Tompkins County, a nonprofit organization that provides a place for free meals, hospitality, companionship, and advocacy for those in need in the community. You can donate online before the event or bring cash to the event. The suggested donation is $10.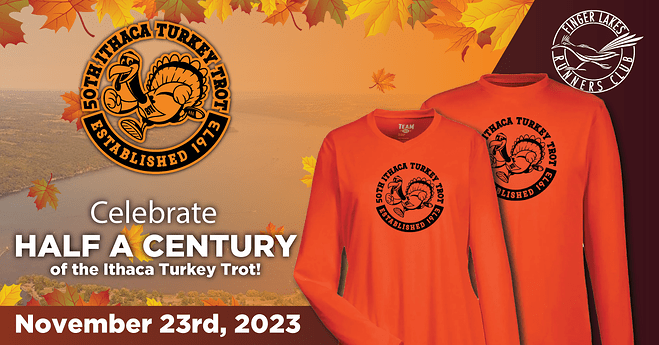 Do you have a friend or family member who would like to participate but isn't up for a run or walk? We could use a few more volunteers. Contact Race Director Bruce Roebal here on the forum or via direct email to
bar2@cornell.edu
to offer your assistance.