It's just over a week until FLRC's first outdoor track meet of 2023 on June 27 at Ithaca High School at 6 PM, so sign up soon! This is a family-friendly event and all ages (seriously!) and abilities (really!) are welcome. When you're not running, you can enjoy watching some of the area's best compete. Along with the long jump, shot put, and discus, we've added the TurboJav, which is a soft-tipped javelin.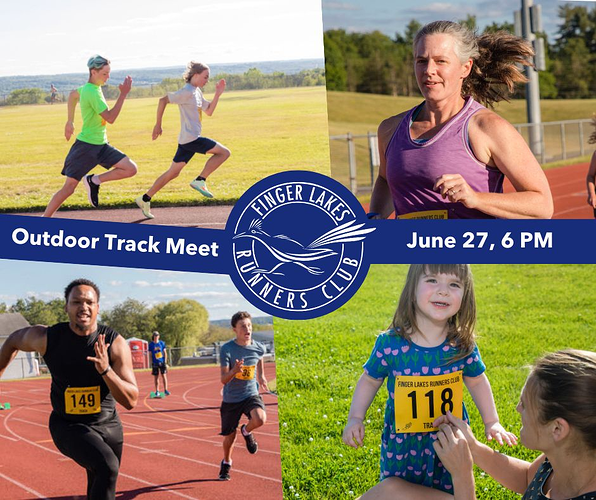 If you have problems, ask MileSplit support at registration@milesplit.com and cc me at ace@tidbits.com so I can see where you're getting stuck.
Looking forward to seeing lots of people at the Ithaca High School track on Tuesday, June 27!