Because supply chains are still being slow, we've just been told that we need to place the order for our custom Skunkadelic shirts on Monday for the Skunk Cabbage 10K and Half Marathon on April 2nd.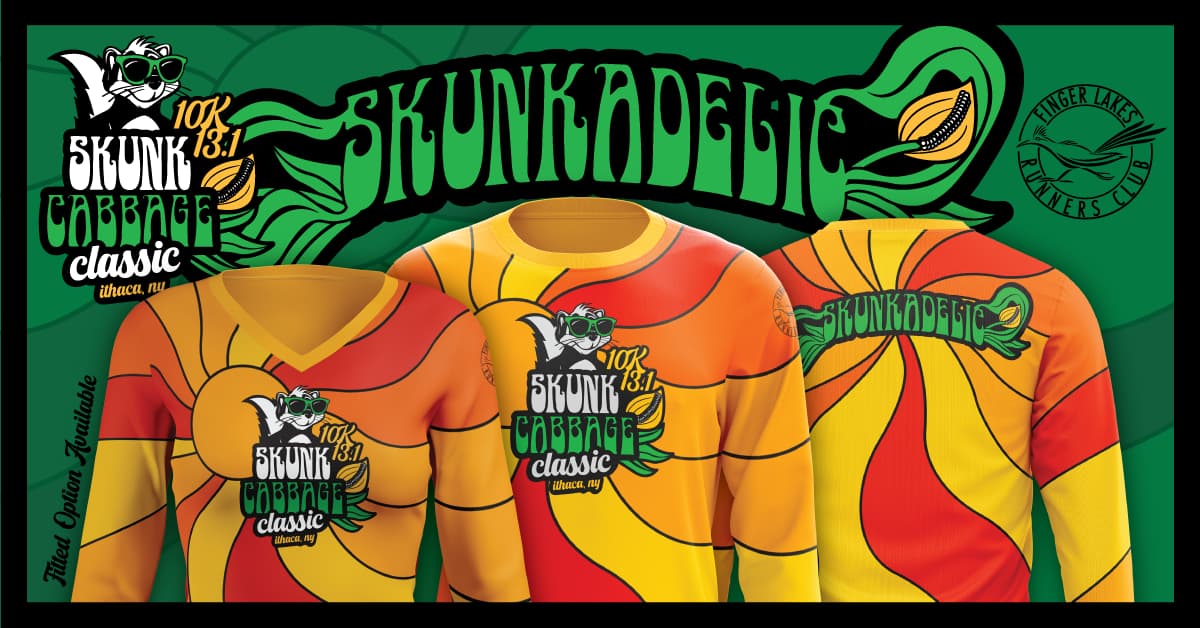 To guarantee that we reserve a shirt in your desired style and size (particularly if you wear an XL or XS), sign up for Skunk by midnight Sunday. After that, we'll do our best to estimate how many of each style and size to order but won't be able to guarantee that you'll get what you want at packet pickup.
Shirts are available in both fitted (women's) and straight (men's) styles.
Thanks!