Over 200 people have already signed up for the 40th anniversary running of the Skunk Cabbage Classic 10K and Half Marathon, scheduled for April 2nd.
Sign up before midnight tonight to take advantage of the $10 early-bird (early-skunk?) discount. And don't miss ordering your own Skunkadelic T-shirt to brighten up your spring running!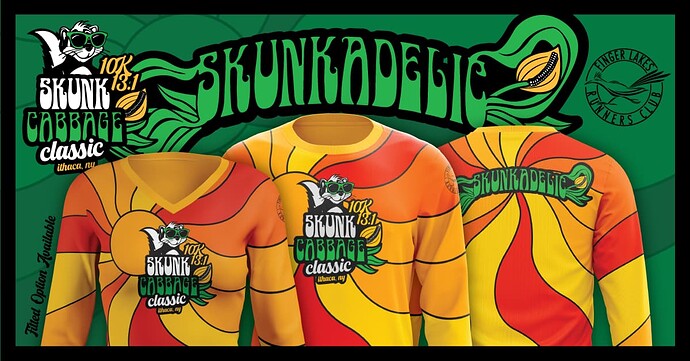 The 10K costs $25 and the half marathon is $35, a $10 savings from the regular rates that start on January 1st. FLRC members save an additional $5, plus get to run in Barton Hall over the winter, participate in the MITHACAL MILERS track workouts, and run the Winter Chill 5K series in January. The Skunkadelic T-shirt costs $20 during registration and is available in fitted and straight styles.