Winter in upstate New York is snowshoe season, and FLRC is excited to once again offer the Super Frosty Loomis snowshoe race at Hammond Hill, near Dryden. Registration is open for this snowy event in the woods, which will feature 5K and 10K distances on Sunday, February 12th.
For those who don't have snowshoes, we have a limited number available to rent for $10 a pair. Be sure to add your rentals during registration. The race is limited to 45 runners and there will be a waitlist. The limit is due to parking space, so sign up to carpool and allow us to open the race to more people.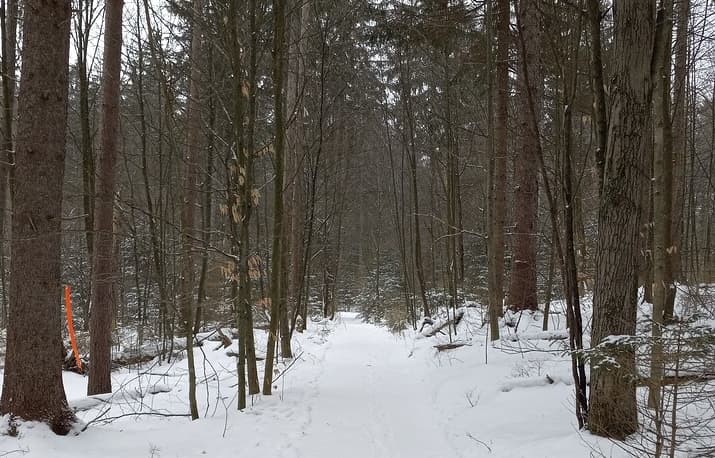 Super Frosty Loomis hats featuring the indomitable Loomis logo will be available for purchase for $20 at the post-race party. This ultimate winter accessory will keep your noggin toasty all winter long!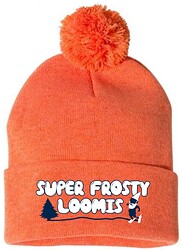 Trail runners, note that Super Frosty Loomis is the first race of the season in the FLRC Trail Circuit, with its online leaderboard and Pebblehead, Stonehead, and Boulderhead awards.
A port-o-john will be in the parking lot, but there is no running water or changing facility. Plan to change and/or keep warm in your car. We expect to have the small warming hut open, but bib pickup will be outside.
We hope to bring back the post-race celebration at the Dryden Hotel at noon. If we cannot hold it indoors, we'll give out awards near the finish line immediately following the race. We will announce this closer to race day.
Learn more about the race and register today. The race directors (@esambo and @Dave_K) and the volunteer race crew hope to see you soon at Hammond Hill!