Story
Happy 4th of July, everyone!

We are in Ottawa again, visiting my partner's family. The weather is beautiful! Yesterday I went out on a long run. Today I was in the mood for something shorter, so I took advantage again of the track at the Immaculata High School.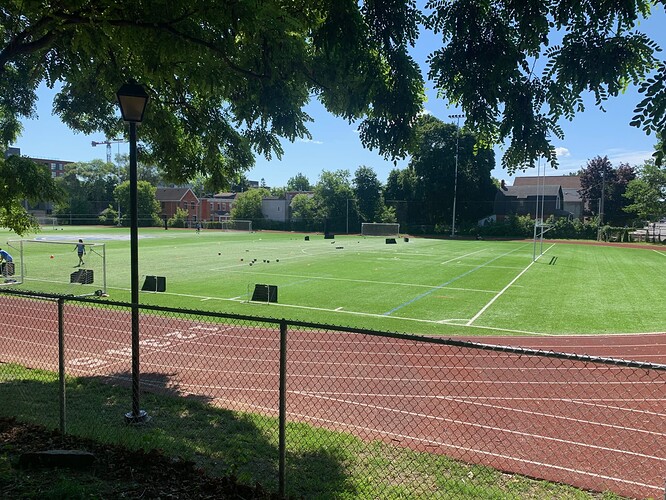 The running gods were on my side, because I was finally able to run a sub-7 min. Sweet 1600, in 6:46!
Shop Local
We are heading to the Five Lakes Club in Gatineau for a swim and a barbecue, so we went to Whole Foods Market for some grocery shopping. I'm pissing off all the Canadians with my outfit…