A quick reminder: if you want to run the Thom B. Trail Runs on Sunday, please register online before 6 PM on Saturday night so we can assign bibs. Registration closes for good at 6 AM on Sunday morning. There is no in-person registration at the race.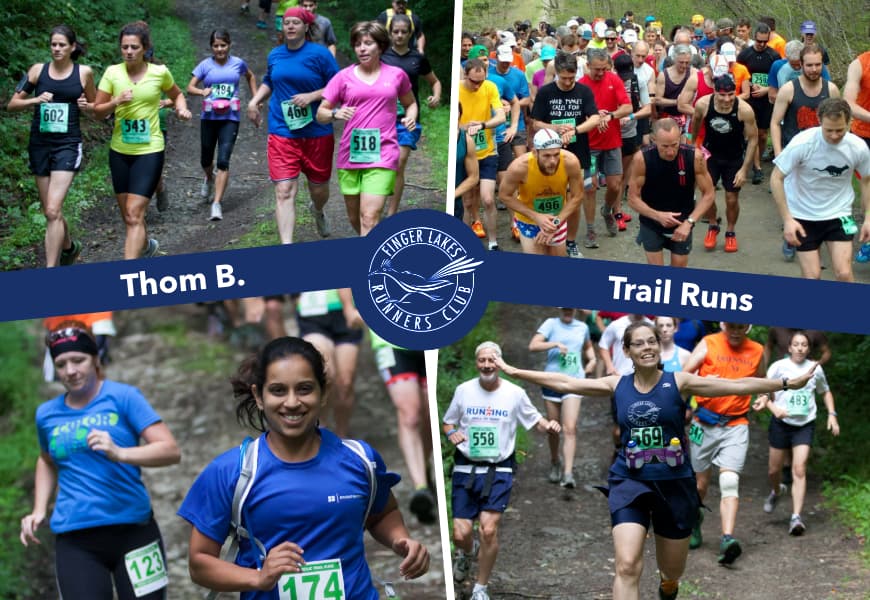 The race will take place at Hammond Hill on Sunday, May 22nd, with three distances: 8.5 miles, 17 miles, and 26.2 miles. The marathon starts at 7 AM, with the other two distances starting together at 8 AM. The weather is looking warm, so pay attention to your hydration!
When driving, do not believe any GPS directions other than those that involve approaching from Irish Settlement Road and turning onto Hammond Hill Road—all the other conceivable roads are impassable. Parking will be tight in the parking lot and alongside Hammond Hill and Star Stanton Roads, so please obey the signs about where to park. We strongly encourage carpooling to help with parking and fight climate change—sign up here to get or give a ride!
We will continue with last year's format by staging the race in the field next to the "Hammond Hill-ton" warming hut, thanks to Ann and Charlie Leonard. Given that we're into blackfly and tick season, insect repellant may be helpful, and be sure to check yourself for ticks when you get home.
Anyone who runs the Thom B is automatically entered into our Trail Circuit series and will appear on the new Trail Circuit leaderboard, with standings updated following the race. The course will be well-marked, but you can also use our custom voice-based RunGo directions for backup navigational help.
Hope to see you Sunday!