The Twilight 5K is back on for Wednesday, June 21 at 7 PM!
Unfortunately, we were unable to hold the Twilight 5K on June 14 for safety reasons due to violent thunderstorms with nearby lightning strikes. We sent email to everyone who had signed up right away when we made the decision, and they now have another email about how the race has been rescheduled for a week later on June 21.
The silver lining in the situation is that if you weren't able to run the race on the 14th, registration is now open again, so you can sign up to race on Wednesday, June 21. The flat, fast 5K is at Treman Marina and runs near the lake shore. Bib pickup will start at 5:30 PM and the race will begin at 7 PM.
We could use some more volunteers too, since not everyone who could volunteer before can help next week, so if you or a friend or family member would like to help out, please sign up in Helper Helper. Thank you!
Finally, at least we were able to redirect the post-race pizza to our friends at Loaves & Fishes, where it fed a lot of hungry people. Thanks to Carl Franck (@cfranck), who was working there that night, for sharing this photo from the kitchen.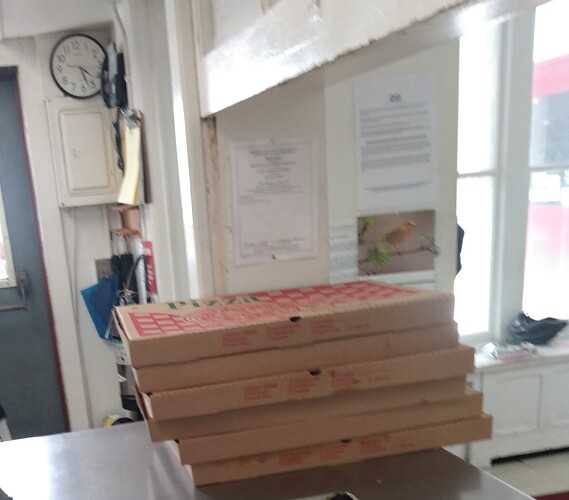 Hope to see you on Wednesday, June 21 at 7 PM for a second try at the Twilight 5K!