Talk about focus! Congratulations to Rebecca Lambert (@rebeccamlambert) for this year's first FLRC Challenge completion, which she finished in style yesterday on a Taughannock Rim & Falls run with her son, after just 10 days. It wasn't quite one course per day, since she took April 19th off, but doubled on April 25th to finish it off (and enjoyed Long Loomis twice on the 23rd).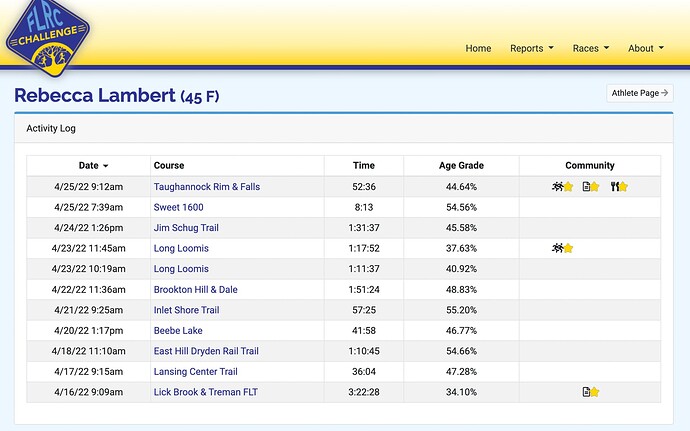 Heather Cobb isn't too far behind, with seven courses done, so I wouldn't be surprised to see her finish by the weekend, and Molly Doruska, Tristan Lambert, and Melissa Wallace are all half done.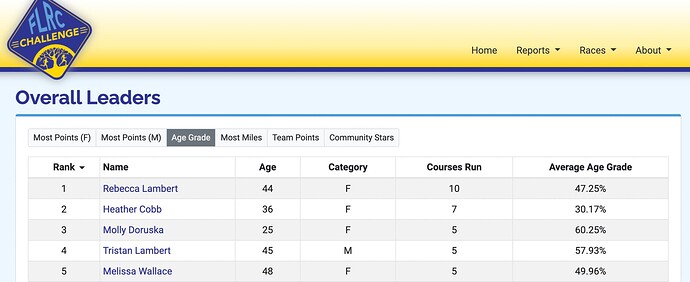 Last year, Jamie Loehr was our first finisher in 37 days. It was a different situation, though, since last year's FLRC Challenge opened on February 20th with just two courses, and the final Forest Frolic course didn't open until April 10th. Jamie ran Frolic on April 11th and Tortoise & Hare on April 13th for his last courses.
Kudos to Rebecca for showing us how it's done, and I'll continue acknowledging completion achievements here for the rest of the Challenge. When will you claim your FLRC Challenge medal?