Stair Run: Run or walk someplace that involves stairs and post a picture of the stairs.
Slip and slide down the wooden stairs from Judd Falls to the Wildflower Garden this morning, no photo because I was just trying to hang on to the dog. Skijoring down these stairs is not recommended!
This one was not so popular! I wonder why

Ran up the first half of East Hill including these stairs. Nothing says fun like stairs in the sidewalk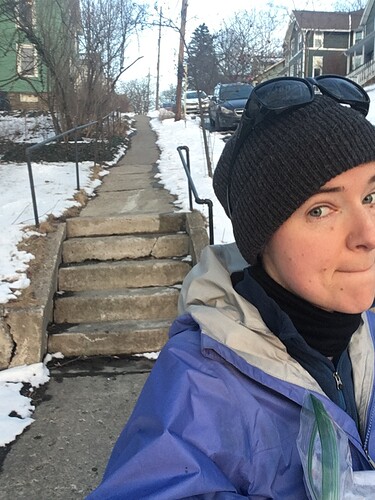 With that I have bingo!