Sunrise or Sunset Run: Run at sunrise or sunset—share a selfie with the sun in the background.
Well, I caught the tail end of this morning's "sunrise" after school drop off. Just a smudge of pink on the horizon (versus last night's incredible sunset!)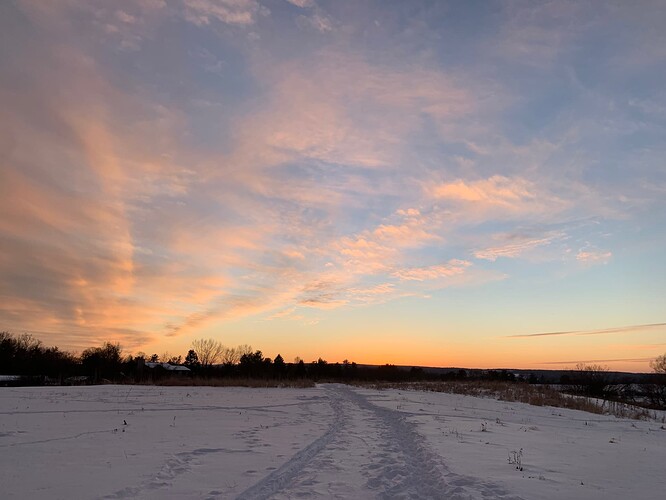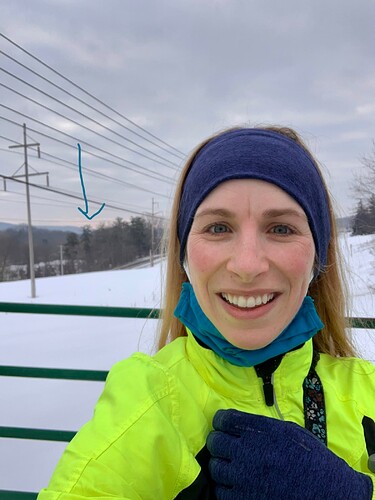 The sun was feeling shy for my sunset run. On picture attempt no. 3 I decided to include my watch as my "alibi."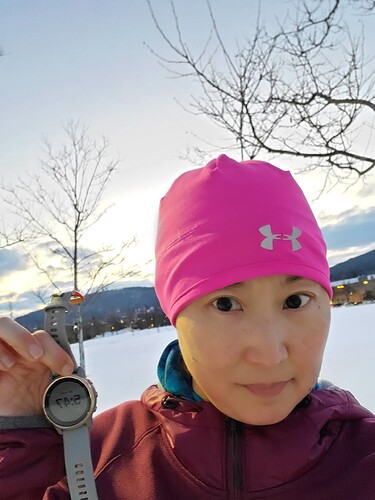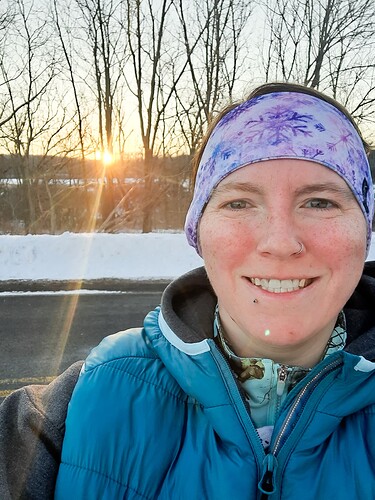 Crisp morning for a sunrise run. Supposed to be warm this afternoon but this was the only time I could fit it in today.