Thanks to @Petorius's help in finding a more precise 5-mile measurement than I could estimate from satellite photos, the Black Diamond Trail is now open for the FLRC Challenge! You can now select it in your Upcoming Races screen in the Webscorer app.
Black Diamond Trail
The 10-mile Black Diamond Trail course is a simple out-and-back. You can find the sign at the start of the Black Diamond Trail in Cass Park, just across from the Ithaca Children's Garden, where there's plenty of parking.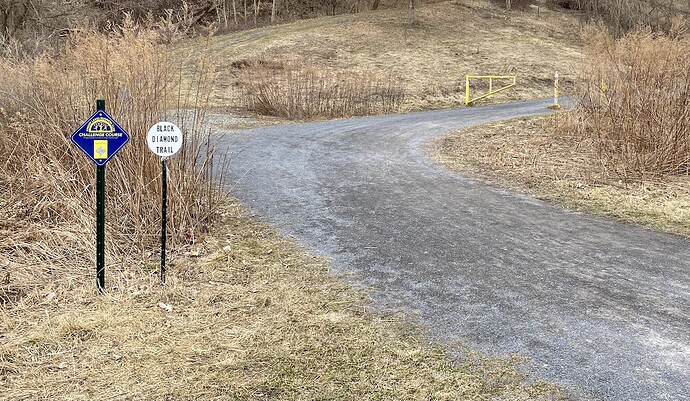 Then run up the Black Diamond Trail for 5 miles until you get to the turnaround sign that's about halfway between the Garret Road and Houghton Road trail crossings. (There's parking at the Houghton Road crossing, should you want to start there and run down and back—remember, alternative directions are acceptable as long as you cover the ground.)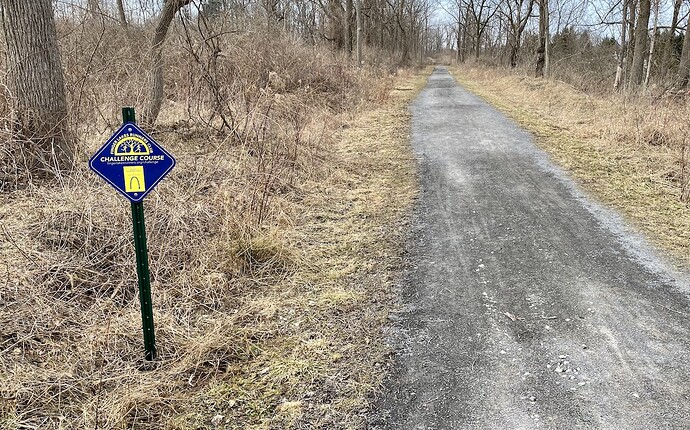 And just so you can figure out your weekend running, I also plan to install the South Hill Rec Way sign on Friday afternoon, with the course opening as soon as it's in place. We've been waiting for a couple of recalcitrant patches of ice to melt; hopefully they'll be gone by Saturday.