@Challengers, a quick note. Thanks to @Jamie and @caitlin-loehr for reporting that the FLRC Challenge sign for the Cornell Botanic Gardens course seems to have gone missing. I'm checking with my contact there to see if a groundskeeper might have removed it accidentally and can put it back. If someone stole it, that's annoying, but I anticipated such a thing might happen and I can replace it soon enough.
In the meantime, if you run the Cornell Botanic Gardens course, you can enter your time manually using the Webscorer app. If you haven't yet run the course, it starts and finishes at the west entrance off Caldwell Road, at the "Gate Closed 1 Hour After Sunset" sign just inside the gate.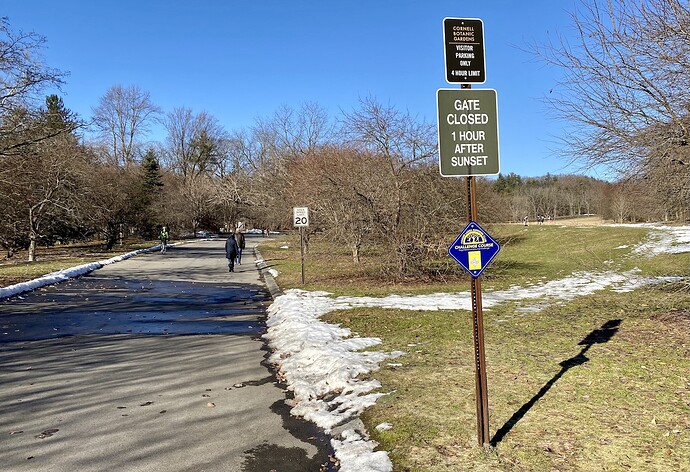 Let me know if you have any troubles.