Let the FLRC Challenge begin!
It gives me great pleasure to announce that the first two FLRC Challenge courses are now open for running! Your fearless race director braved the afternoon blizzard to install the course marker signs for our shortest and longest courses, and Webscorer is now accepting results. Self-timing instructions are on the FLRC Challenge page, and I hope to have a video tutorial up soon.
East Hill Rec Way
The East Hill Rec Way downhill mile course is unique in that it has two signs: a start sign at the Game Farm end, right at the Start Mile marker, and a finish sign at the Judd Falls end, next to the 1.0 Mile marker. Scan one to start, scan the other to end, or just track your time on your watch and enter it later.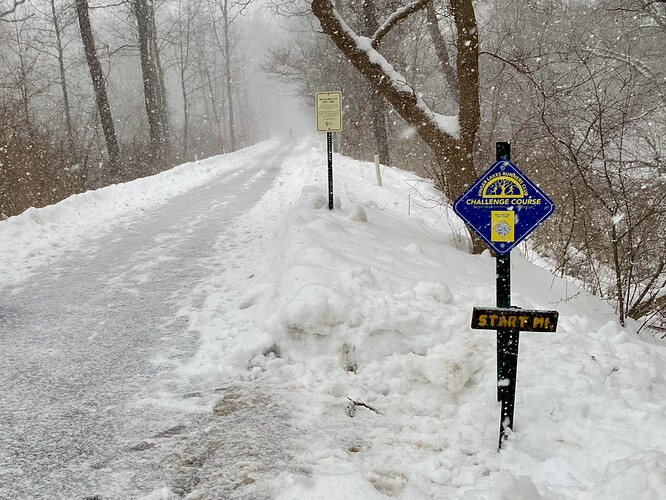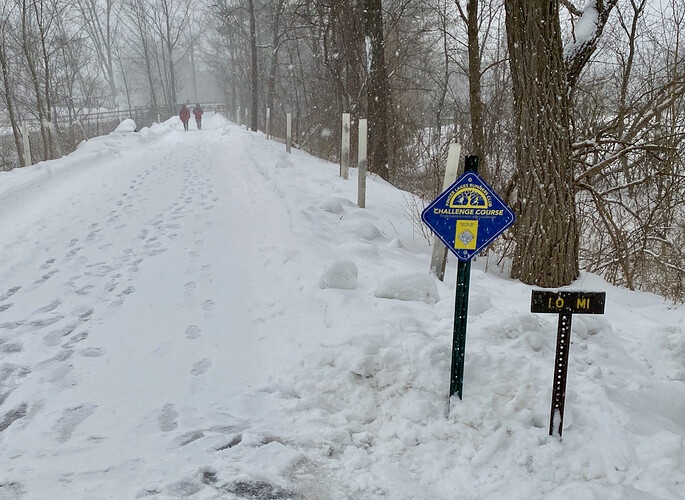 Pseudo Skunk Cabbage
The Pseudo Skunk Cabbage half-marathon course starts and ends at the Ellis Hollow Community Center. You'll find its start/finish sign underneath the One Way Entrance and Slow Down signs on the lower driveway entrance.