This just in—the FLRC Kids Challenge has its first finisher: 8-year-old Toby Kennedy! Huge congratulations to Toby for his achievement in running more than 100 miles since the beginning of April. He's now qualified for an FLRC Challenge medal when we award those at the end of the year.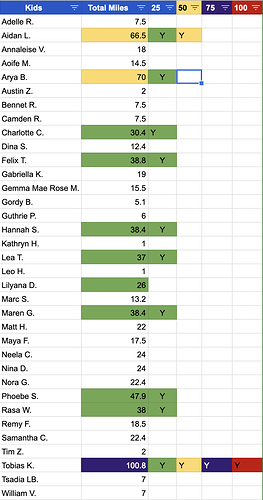 Toby was also the first kid to sign up for the FLRC Kids Challenge, and he has been assiduously tracking his mileage throughout, as became clear when he reported exactly where he was while at the July 20th track meet.
Now the only question is how many miles Toby will log by December 31st?