I just took a drive out to Kennedy State Forest in Virgil to install the sign for the Forest Frolic course, so all ten FLRC Challenge courses are now open! (And I met a guy running who said he was already in the Challenge plus a Cornell grad student who was excited to learn about it and find the running community here. Recruit shamelessly, that's what I always say.)
As with the other three courses, the Forest Frolic course is twisty-turny, so I strongly recommend anyone who has not run it before go with a friend who has or make sure you can use the RunGo directions linked on the course page beforehand. At a bare minimum, make sure you have a cell phone with you, though service is often spotty on far-flung trails.
The 9-mile Forest Frolic start/finish is where the trail pops out onto Hauck Hill Road. Then it heads down the road toward the traditional Forest Frolic start/finish and from there, it follows the rest of the Frolic race course. You can of course choose whether you go left at the figure-8 intersection or straight up the hill to run the big loop either clockwise (left) or counter-clockwise (straight). Note that our RunGo directions send you straight up the hill.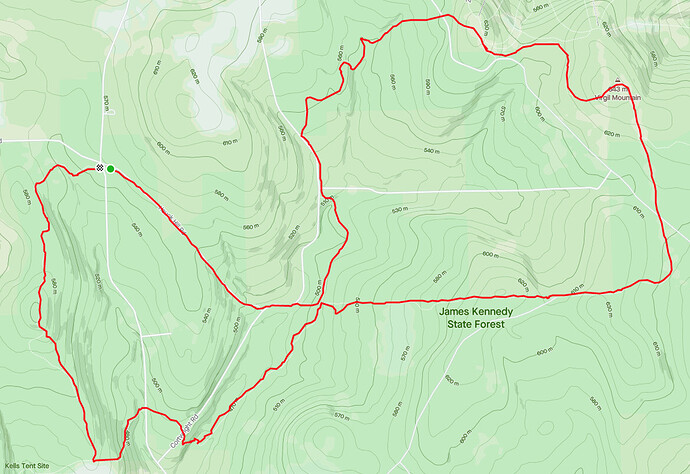 You'll find the sign on the west side of Bleck Road, immediately to the south of Hauck Hill Road, right next to the Finger Lakes Trail sign.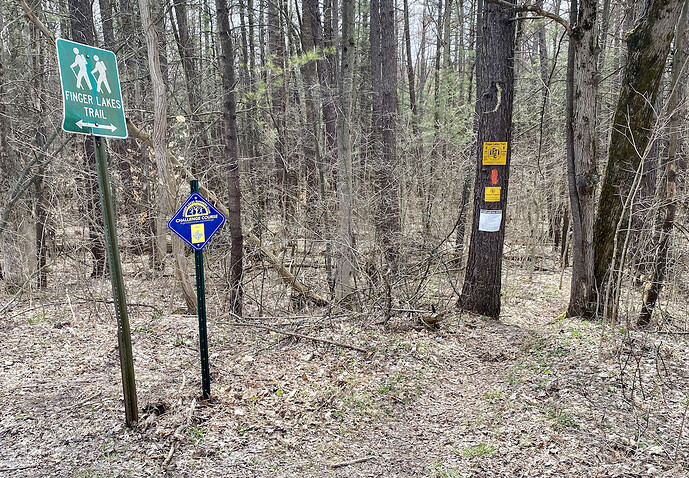 Enjoy!