Good day, runners! After two frustrating years of pandemic hiatus, we're happy to announce that the 54th Hartshorne Memorial Masters Mile will take place in Cornell University's Barton Hall on January 21st, 2023.
Although this meet hosts some of the top national and international masters milers, we encourage all local runners over 40 to get a taste of big-time track. Regardless of age or pace, everyone will be treated like an elite, with fully automatic timing, race announcing, suit-wearing race directors (including yours truly), and video of the races at the post-race award ceremony and reception. We'll even help you train at our Tuesday night MITHACAL MILERS workouts and give you a warmup race in our January 15th indoor track meet.
Registration is now open, and you can save $10 if you sign up before December 12th. All runners receive a long-sleeved tech-fabric T-shirt commemorating our return to the Barton Hall track. (T-shirts are available in straight/men's and fitted/women's sizes; fitted shirts have a V-neck.)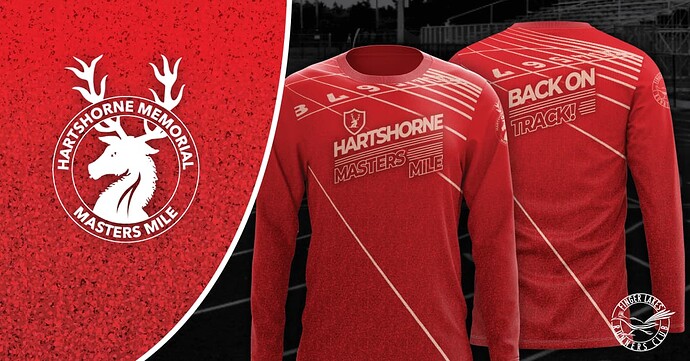 Join us for a unique racing experience!
—Adam Engst, Charlie Fay, and Tom Hartshorne