We're up to 167 participants in the FLRC Challenge this year, with 132 people having completed at least one course and 18 having finished them all. That's up four from when we last checked in, with Scott Dawson and Amy Dawson claiming their medals on June 11, followed by Miriam Zubal on June 12 and Heather Cobb on June 18 during our Blueberry Patch group run. Congratulations to all! There are 2 months left in the Challenge, which is plenty of time even for those signing up now.
Good news—the FLRC Challenge shirts are in for everyone who ordered by May 1. I'll bring them to the track meet on June 27, Tuesday workouts once those restart on July 11, and other assorted FLRC events. You're also welcome to pick yours up at my house at 50 Hickory Road (just before the 9-mile point in the Skunk half course) to pick yours up—message me first so we can work out the timing.
Sadly, what you won't see if coming here is an FLRC Challenge lawn sign. For the second year in a row, someone has absconded with mine. The nerve! Hickory Road isn't a major thoroughfare, so I'm bummed that my signs keep disappearing. See how many you can find around town—I hope lots of you have seen the one at Jamie Loehr's office opposite Shortshop on Seneca Street and Julie Cooper's sign at the Mitchell Street/Ithaca Road intersection. And if you need some ice cream, you'll find a sign at Laura Morse's Scoops out in Lansing.
Our weekly mileage bumped over 700 for the first time since April, which is great to see, and the Black Diamond Park to Park course continues to be the most popular by miles run, which was also true of the 10-mile Black Diamond course in 2021.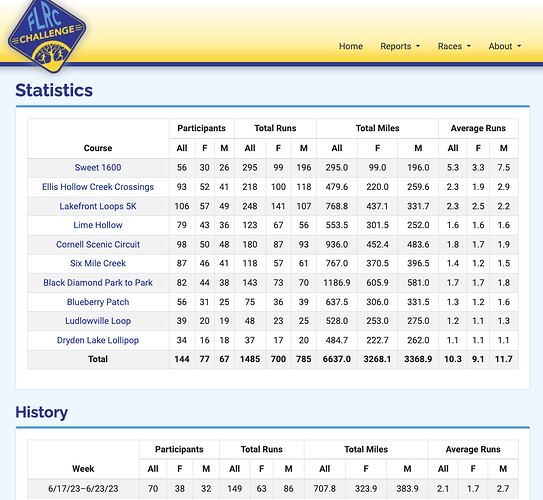 Photos of the week go to Heather Cobb for a gorgeous shot on what sounded like a tough run and Michelle Woods (for this shot of Simon Woods enjoying the Six Mile Creek trails).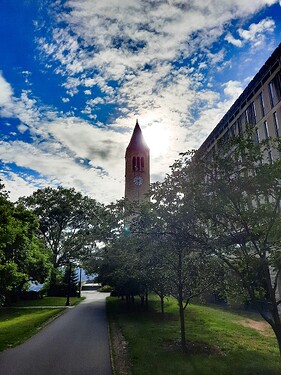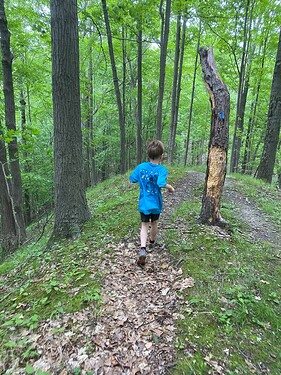 Make sure you sign up for the track meet coming up on Tuesday, June 27. It's an excellent opportunity to pick up a fast Sweet 1600. Also, good luck to everyone running Finger Lakes 50s tomorrow! Remember, no group run this weekend, and the next one will be on July 1 for a Forest Frolic preview.
Let's log some miles this week!