Welcome to July, @Challengers! We now have six weeks left, plenty of time to finish, and 134 of our 169 participants have recorded at least one run. But if you've been delaying, I recommend getting started soon.
The big news this week was Pete Kresock's completion of the FLRC 100K Ultra Challenge—all ten courses in one day. Pete's an old hand (foot?) at this, given that he completed the Ultra Challenge twice in 2021 and once in 2022. This was his fastest time by a lot, with a running time of 12:20:06 and an elapsed time (which takes travel and rest into account) of 16:11:55. Look for a full report from him soon—it takes time to write up a 16-hour event.
Pete's Ultra Challenge miles also catapulted him onto the leaderboard for Most Miles, where he knocked Patrick Milano from second to third. Patrick remains firmly in first place for Most Points for men, but he may have trouble finding time to log a competitive number of miles given that he and Lauren Milano (food director for Thom B. and the postponed Twilight 5k) just had a baby after a 22-hour ultramarathon labor—welcome to Theo Milano!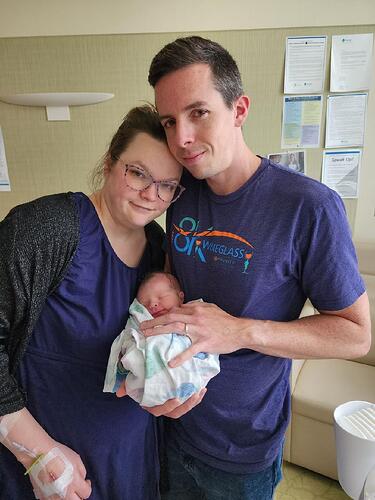 Congrats this week to four more finishers: Melissa Plank, Nora McIver-Sheridan, Ruth Sproul, and Bruce Lauber. This is Melissa's first Challenge finish, and she's been great about sharing reports and photos from her runs. Nora has her sights on another Most Points for women win, and her runs this week put her in second place, just 0.16 points behind Liz Hartman. Look for that competition to play out over the next six weeks! At 71, Ruth is our oldest finisher so far, but 72-year-old Steve Ryan has six courses down. And while he hasn't yet recorded a run, never bet against 74-year-old Jim Miner when it comes to crazy running.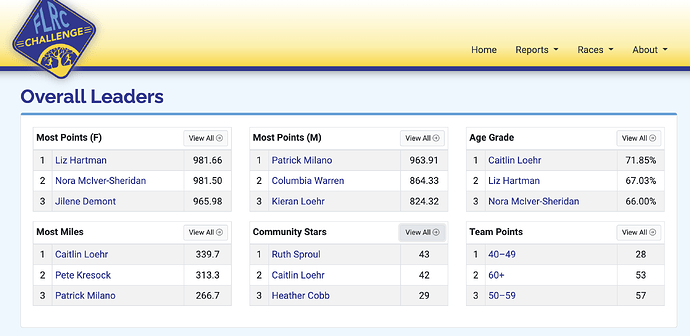 After a big week mileage-wise, we're almost at 8000 miles for the year, and the Cornell Scenic Circuit course was our second course to break 1000 miles.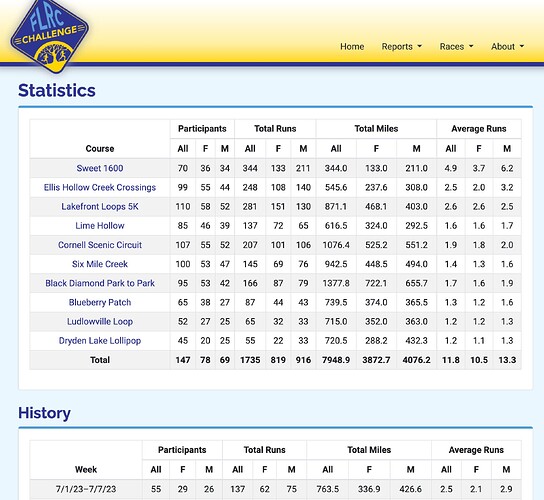 Photo of the week goes to Melissa Plank for showing off how she dealt with the mud at Blueberry Patch (and in case anyone is tempted by her historical photos, horseback doesn't count)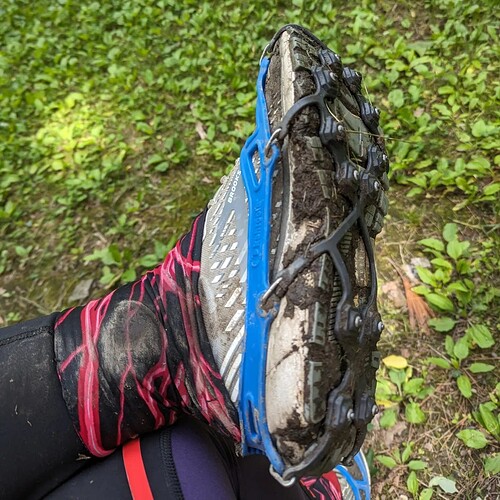 And another one to Dennis Stadelman of Team Ice Cream, who decided to run Dryden Lake Lollipop twice and take advantage of both ice cream shops on the course. Sounds like a lovely day!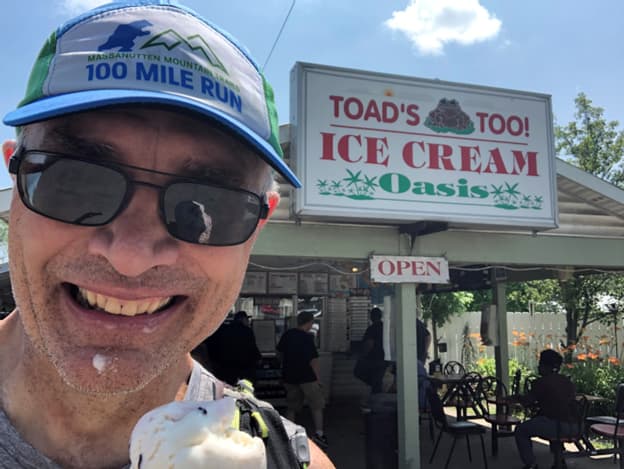 Hope to see some of you at Forest Frolic tomorrow morning—there's still time to sign up, and if you're looking for some company on Dryden Lake Lollipop, Rachel Neugarten will be there on Sunday at 8:30 AM.