Heads-up, runners, since we have a one-off location change for Tuesday's workout. Instead of meeting at Stewart Park, we'll be starting from the GreenStar parking lot at 6:30 PM. That's because it's the last Ithaca run for our friends Breana Pabst and Andrew Norby before they decamp for Montana. After the workout, we'll be heading over to Purity Ice Cream for some cold ice cream and warm goodbyes.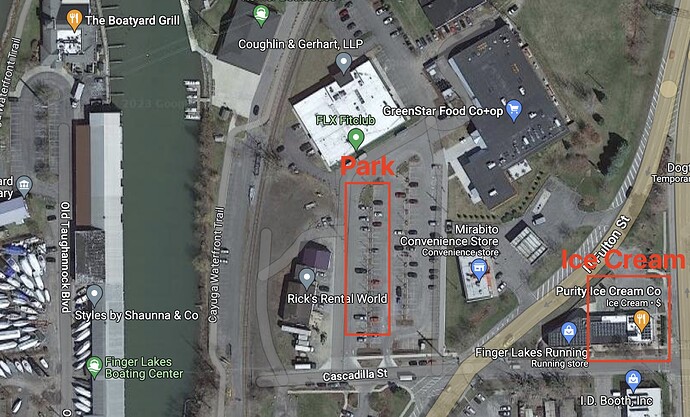 For this week's workout, we're going to be doing a classical Yo-Yo workout. After 10 minutes of warmup jogging, we'll regroup and start the workout, which involves running hard—I pace or 5K race pace—for 2 minutes. The group will spread out quite a bit, which is the point. At 2 minutes, the leader (the yo-yo) and everyone except the person at the back of the pack (the handler) will turn and jog back until we've regrouped. (The handler just keeps jogging forward.) Then the next 2-minute hard rep will start. We'll keep repeating out the Waterfront Trail back toward the Farmer's Market and Stewart Park until we've done 4 sets, and then we'll turn around and do 4 back.
(And, because this fact continues to amuse me, yo-yos date to at least 550 BCE, though this ancient Greek image is only from 440 BCE).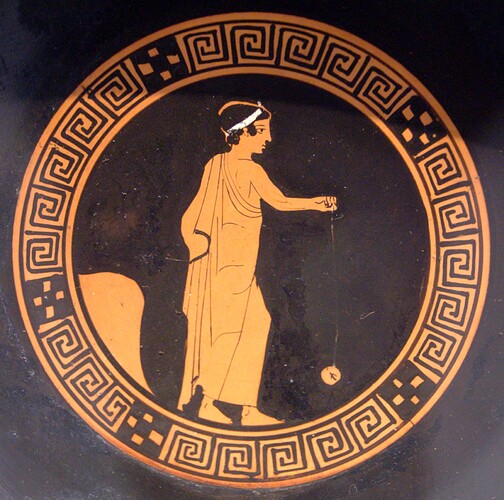 All are welcome, and speed and experience are irrelevant, though you should be running enough that a distance of 3–5 miles isn't problematic.
See you Tuesday!
Resources