New season, new name! Whether or not you've ever run one of our MITHACAL MILERS or cross-country workouts, you're welcome to join the group on Tuesday night at 6:30 PM at the Small Pavilion at Stewart Park. (If it's reserved for an event, we'll meet nearby.) Bathrooms and drinking fountains are nearby; we hope they'll be open and functional.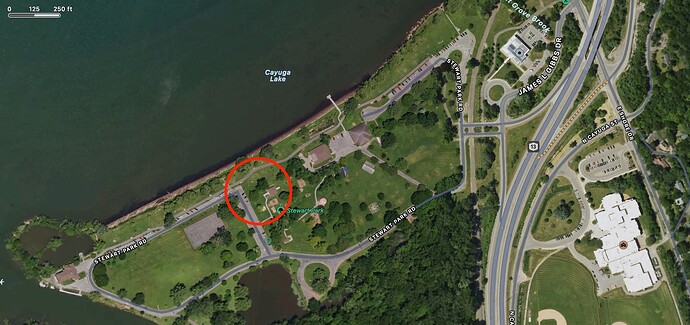 Don't be intimidated if you've never attended one of FLRC's workouts. There's no requirement that you be a certain speed, and there will likely be others who run at your pace, whatever it is. And even if you've never run a workout before, don't worry, it's just more structured than a regular group run. As I discovered in our survey, the main reasons people come are to meet new people and run with friends—the actual training was third.

The only requirements are that you must be an FLRC member and sign the FLRC Training Programs waiver once for 2023.
Here's how the workouts go:
6:15–6:30: Arrive, change, mill around, chat with your friends.
6:30–6:40: We do a lunge matrix and set of leg swings to start the warmup.
6:40–6:50: 10 minutes of jogging for the rest of the warmup.
6:50–whenever: Meet at the starting point to go over the workout, break into pace groups, and run the workout. When you finish the workout, move into 10 minutes of jogging to cool down.
~7:45: Reassemble as a group to do strength and mobility exercises. Bringing a towel or yoga mat can be helpful if the ground is wet or uncomfortable.
~8:00: Chat with your friends, get changed, make dinner plans
To kick off these Summer Speed workouts, we're going to do one of our famous Ridiculous Relays, using the roughly 400m loop around the field to the west of the tennis courts on the east side of Stewart Park. Here's how it works:
Everyone will line up by rough speed. Then I'll match up the fastest and slowest runner, the next-fastest and next-slowest, and so on, and assemble pairs of people into four-person teams. Then one set of people from each team will start. Here's the twist. Within each set, the runners run in opposite directions until they meet, then they exchange a baton, turn around, and run back the way they came to the start. That way, the faster runners run farther, and the slower runners run shorter, but they both run for about the same amount of time. The pace should be relatively fast—roughly mile race pace. But pace yourself because it's easy to get caught up in the excitement and run too fast early on.
Once the first set of runners both make it back to the start, their team's second set of runners go, and the first set gets to rest and cheer for their other runners. While all this is happening, the other teams' runners are doing the same thing. The winning team will get all their runners back first after all sets of runners have done 8 reps. It's highly chaotic and big fun.
See you Tuesday!
Resources