Apologies if anyone new has had trouble finding us since I stopped posting the map after the first month or so of workouts. We meet at the bocce pits by the large pavilion at Stewart Park at 6:15, with the warmup exercises starting at 6:30, and all are welcome, though you must sign the waiver once for 2023 and if you're coming regularly, be an FLRC member.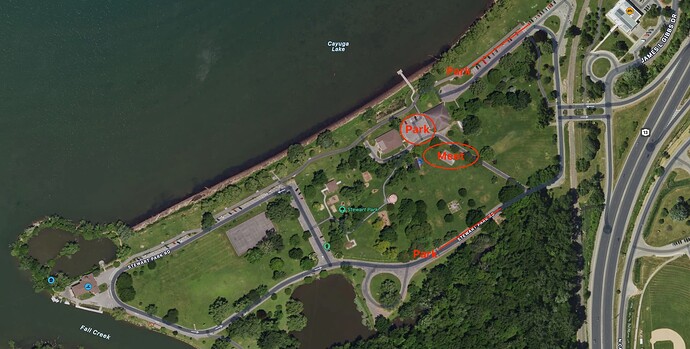 To avoid the mosquitos in the Bird Sanctuary, we're going to stick to the lakefront this week, with yet another approach to keeping runners at different paces together. We'll start on the Waterfront Trail by the lake, with half the group heading west and half heading east (broken up by rough pace).
Everyone will take off at R pace (1-mile race pace) and run hard for 1 minute, working on maintaining good form. Then you'll turn around and jog back to the starting point, picking up the group as you go. Once you're back, you'll start running hard again in the other direction for 1 minute before turning around and jogging back. It may be hot, so bring water bottles to the central starting point. We'll do 8-12 reps, depending on your weekly mileage.
Resources