This week's workout is going to be essentially 400m repeats with 200m rest on a single loop. To keep the group together and mix up the scenery, we'll split it down the middle so each half-group runs in a different direction and switches direction on each rep.
We'll start on the Waterfront Trail by the large pavilion. The group that runs clockwise will go hard to the lower X on Stewart Park Road and then jog back to the start down the parking lot road. The group that runs counterclockwise will run until just before crossing the parking lot at the upper X and then jog back on the Waterfront Trail. Once everyone has regrouped, both groups will turn around and do the same loop in the other direction. Pace should be R pace, so 1-mile race pace, and recoveries are jogs.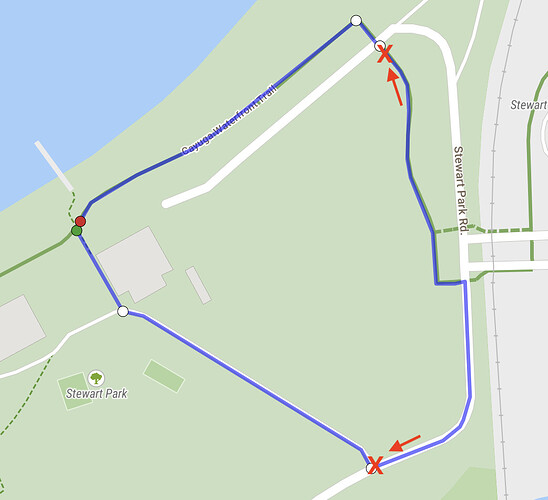 For anyone who's new, we meet at the bocce pits by the large pavilion at Stewart Park at 6:15, with the warmup exercises starting at 6:30, and all are welcome, though you must sign the waiver once for 2023 and if you're coming regularly, be an FLRC member .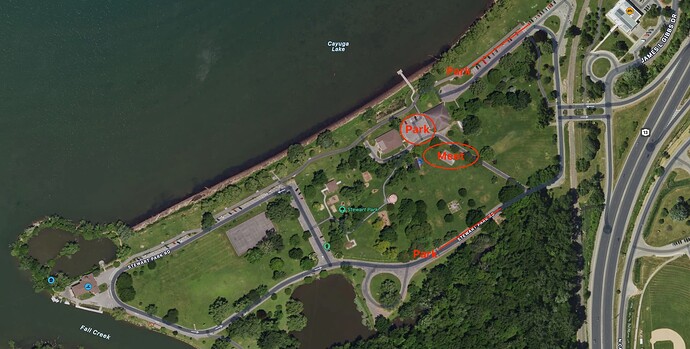 Resources