If you're looking for more miles after participating in the Fillmore 5K this Saturday (still time to register!), or you just want a rad group of people to run some trails with, join Forge the Gorge race director Alan Lockett for a preview run of the course at 10:30 AM.
Meet at the main pavilion inside Fillmore Glen State Park. There is a park entrance fee, but entry is free if you have an Empire Pass, or park across the street at the gas station and walk over.
Once you're done with the group run and still have a runner's high, be sure register for the race happening on Thursday, August 10 at 6:00 PM.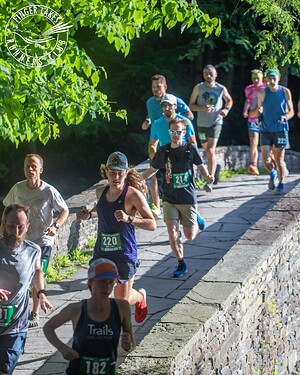 Jamie Love Photography, from 2022's Forge the Gorgeous race.