First off, big thanks to Cornell for letting us use Barton when it's otherwise closed!
Second, after warmups but before we start the workout, I want to have a short discussion about the future of these workouts. In previous years, we started in January and stopped with the March track meet. But this time, we started in November and the group has been larger than ever before, so if enough people want to continue past the March 12th track meet (your last chance for a mile race until June!), I'm open to the possibility.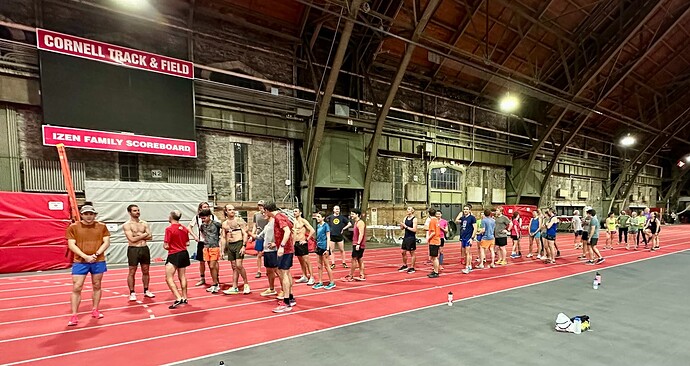 The workout this week is a classic—Deek's Quarters, named for world-class marathoner Rob de Castella. The workout is simple: 8 by 400m at R pace with 200m recovery after each 400m. But it's going to be tough no matter what, and for a true Deek's Quarters workout, those 200m recoveries should be done a brisk trot, not a slow jog. If you're on the lower end of weekly mileage, you can adjust how hard the workout is by how fast you run the recoveries.
See you Tuesday!
Resources