We're coming up on our home meet of the PGXC series at Taughannock Park on October 31st. It's a fast, flat 6K course, so this week's workout is going to focus on longer tempo repetitions. We'll start at the top of the big hill (where we did last week's Ridiculous Relay) and then run at 10K race pace along the top of the Botanic Gardens (near Rt 366) until we get to the stop sign. Then we'll run at an easier pace—but not a jog!—down the hill, past the parking area, and back up to the top again for one rep. We'll be doing three to four reps, depending on your weekly mileage. Those on the slower side can take a shortcut down the western-most path down the hill to the ponds.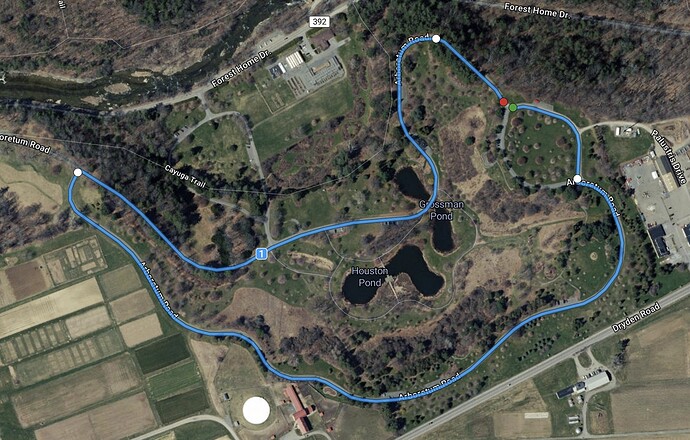 See you Tuesday night!
PS: We meet at the parking area in the bowl of the F. R. Newman Arboretum at the Cornell Botanic Gardens. The workouts are free and open to all FLRC members, but everyone must sign an online waiver once for 2021. It's the same as for the FLRC group runs, so if you've signed that one this year, no need to do so again. If you aren't fully vaccinated, please wear a mask whenever you aren't running. And get vaccinated!
Resources