Cross country season is fast approaching! To help those who want to run the PGXC series get ready (sign up soon!), we're restarting our MITHACAL MILERS workouts in the F. R. Newman Arboretum in the Cornell Botanic Gardens. We'll meet on Tuesday nights at 6 PM at the parking area in the bowl.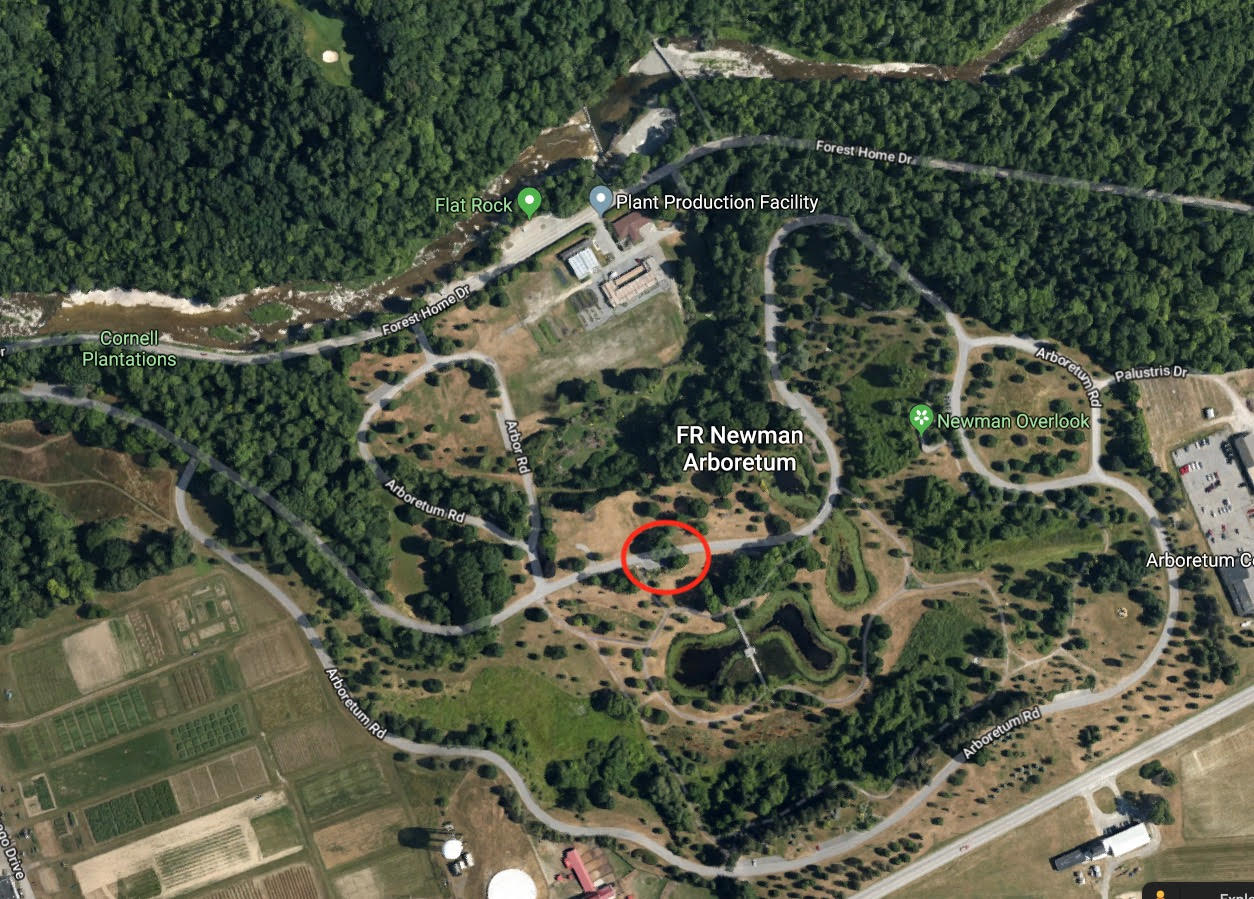 The workouts are free and open to all FLRC members, but everyone must sign an online waiver once for 2021. (It's the same as for the FLRC group runs, so if you've signed that one this year, no need to do so again.) If you aren't fully vaccinated, please wear a mask whenever you aren't running. (And get vaccinated!)
For those who haven't done my workouts before, I use the Jack Daniels system, which has several recommended paces, such as E (easy), M (marathon), T (threshold), I (interval), and R (repetition). The beauty of Jack's system is that you can go to a pace calculator and enter a recent race time and then click the Training tab to figure out what your personalized paces are for various distances. The pace calculator will always be linked at the bottom of these posts. You'll also find my recommended warmup and cooldowns linked there, which we'll try to do each week.
For the first workout, we'll be doing repeats on the grassy loop that High Noon calls the Diaper Loop. It takes a couple of minutes to complete and has a steep hill in the middle, so we'll be running the first half up to the oak tree at I pace effort (roughly 5K race pace) and then coming back to the start at E pace. The number of reps will depend on your mileage, but assume 3 to 6.
Any questions? Hope to see you on Tuesday night!
Resources