Writing to you from the past with a scheduled post, @mithacal-milers… This week's workout is going to be a reprise of one of our early ones because—and I realize I'm continuing to beat this drum—our home course at TC3 has some real hills. We'll be hill monsters by the time we're done!
The bowl of the Arboretum has five roads or trails leading up the hill, so after a 10-minute warmup run, we'll run hard up each hill (focusing on good form, keeping the back straight), continue hard on the flat at the top for at least 10 strides, and then turn and jog back down on the grass next to the path (to avoid slower runners and lessen the impact). Then we'll immediately move on to the next path and repeat for one pass through all the hills.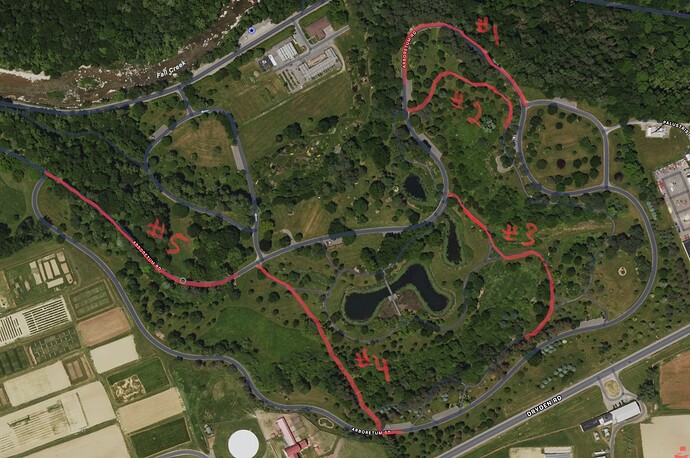 And yes, even though Tonya won't be there to ask, the sign at the top of the easternmost road hill is a Yield sign, whereas the sign at the westernmost road hill is a Stop sign. Go all the way to the signs—it's important to keep up the effort after cresting the hill.
For the runners with more mileage, once you've worked your way through all five hills, if you're feeling good, start working back for a few more until you're tired or have completed two sets. Or it gets too dark.
Any questions, ask @heathercobb3! Have fun Tuesday!