First off, tomorrow's in-person running of the Thom B. course is your best chance for a fast FLRC Challenge time, thanks to both competition and the full course markings installed by Dave Kania and Eric Sambolec. Sign up today by 6 PM—there is no day-of-race registration. Remember, you can submit each loop of the Thom B. race as an FLRC Challenge effort for that course. Also, if you've ordered an FLRC Challenge buff, I'll have a bunch of there for pickup—just find me at the finish line to get yours (or stop down at the running store anytime).
This week saw some astonishing efforts. First, as I started writing this recap, I loaded the redesigned Activity Log (thanks to Steve Desmond) and saw that Jesse Canfield had just completed the first ever FLRC 100K Ultra Challenge! I'm really looking forward to his report and pictures, especially since his effort included some nighttime runs.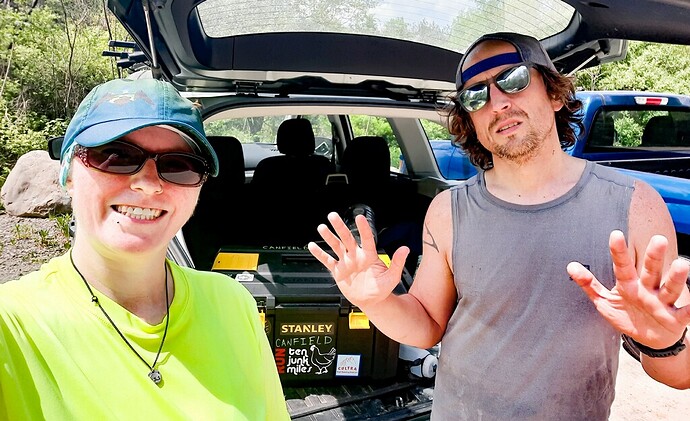 Second, huge props to Heather Cobb! She ran her second quad-course last Saturday, starting with Thom B. in the FLRC group run (which drew a whopping 18 maskless runners, all fully vaccinated, as you can see below!), and continuing on to the Black Diamond Trail, a double on the Waterfront Trail, and a final mile on the East Hill Rec Way. That works out to an amazing five efforts and 25.7 Challenge miles (plus an extra one getting back to her car) in a single day! Heather is gearing up for the Ten Junk Miles Sugar Badger 50K in Wisconsin shortly.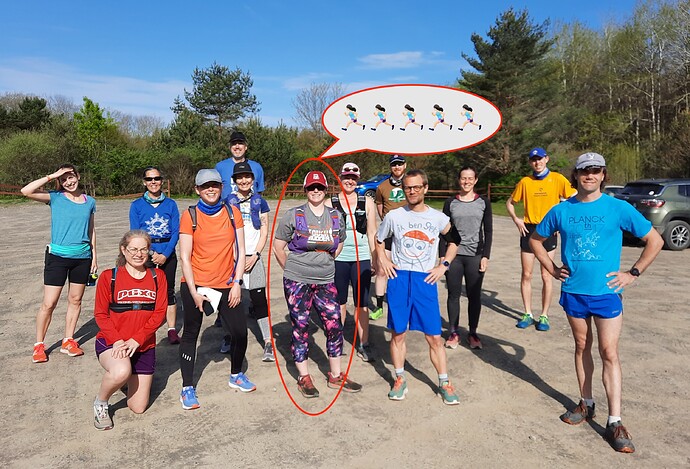 Third, after I noted that three people had run four consecutive efforts on the East Hill Rec Way in a single run, Daniel Kalinowski decided to up the ante. Instead of doing Pseudo Skunk for his long, he logged a whopping six efforts on the East Hill Rec Way, for a total of 12 miles for his long run last Saturday. Will six be the record or will someone training for a marathon or ultra try to put it out of reach?
The indomitable Adam Pacheck continues to dominate the courses, logging his eighth course-leading run today with a commanding 1:03:56 on Thom B. The question is how much he can drop that time in tomorrow's in-person race and if anyone can give him a run for his money.
New to the leaderboard this week are Jesse Canfield, Philip Rusher, Adam Levine, and Adam Brumberg, who notched a solid triple-course effort for his first day in the Challenge. We now have seven Adams in the Challenge—clearly, we'll need to form an all-Adam cross-country team.
In the FLRC Kids Challenge, Felix T. joined the six others who have complete 25 miles, and Toby K. has blown past 50 miles and is already at 65, thanks in part to his first 5K at the Guthrie Gallop in Sayre.
Finally, here's a way you can fly the FLRC Challenge flag. I've designed 18-by-24-inch lawn signs to help promote the FLRC Challenge specifically and FLRC in general, and we could really use your help. Particularly if you live somewhere with a lot of foot or car traffic could you host one of our signs? All you have to do is fill out this form with your name and address. Once I know how many to make, we'll get them printed and distributed.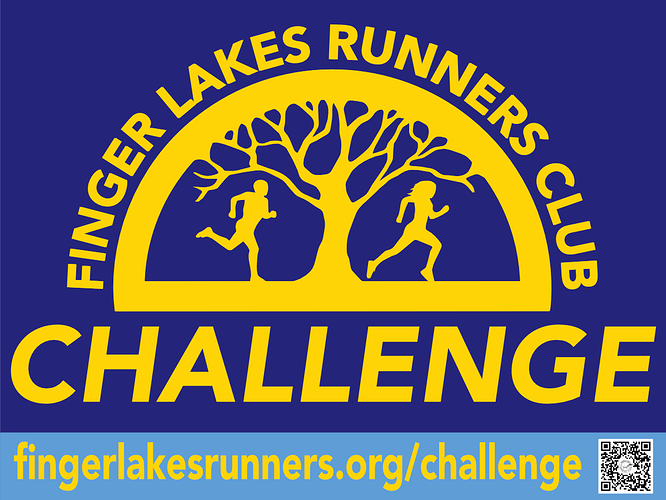 Stay cool out there this week, and have some great runs!