Another rainy week cut into our collective FLRC Challenge mileage somewhat, but we finally blew past 12,250 miles. Our stars this week are Amy Dawson and Scott Dawson, who were forced by COVID-19 restrictions and forest fire-driven air quality problems to cancel a West Coast vacation. Instead, they spent the entire week running FLRC Challenge courses, hitting a different one every day and adding photos to the FLRC Challenge album. They handily completed their ten courses, as did Kristina Harrison-Savage—congratulations! We now have 30 finishers.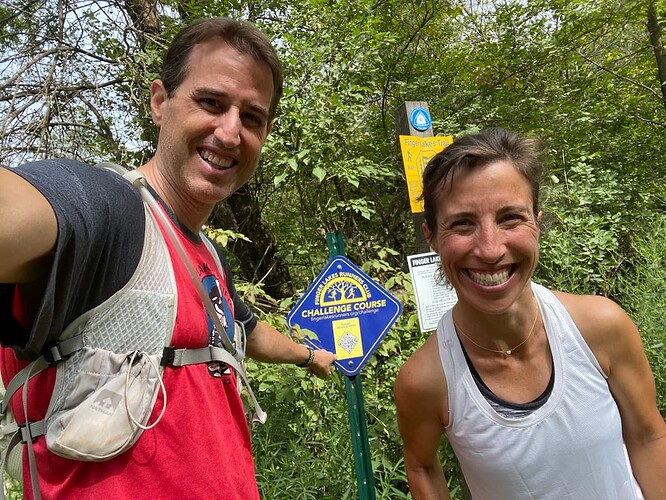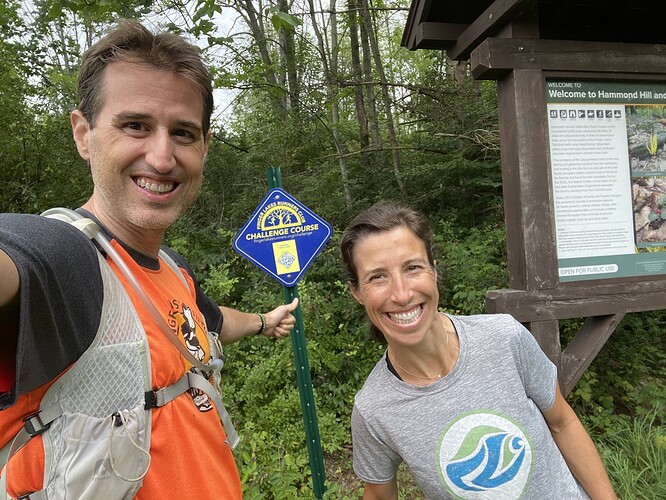 Amy also wrote to me yesterday to share that the Tortoise & Hare course trail was closed at the top by Treman Lake. I checked in with the park manager, and he said they hoped to have it open by today, but I haven't gotten the all-clear yet. All else being equal, it might be safest to avoid Tortoise this weekend.
Last chance! Please come hang out with your fellow @Challengers at the FLRC Annual Picnic on Thursday, August 26th at 5 PM at Upper Buttermilk State Park. It's free, and Fitnell Farms Catering will be making pulled pork tacos and smoked chicken thighs, along with mac-and-cheese, sweet corn, broccoli pesto salad, and coleslaw (the last three are vegan). Please RSVP. We'll have Challenge stickers for everyone, acknowledge our Challenge finishers, and present the first few FLRC 100K Ultra Challenge awards.
I'll also have FLRC Challenge buffs there for anyone who ordered one but hasn't yet picked it up, and we'll bring the long-sleeved shirt samples for anyone who wants to try them on for size. We haven't yet placed the order, so it will be easy to change to a different size, and if you want to order one for when the weather turns cool, there's still time for that too, via the FLRC online store.
Until next week, keep challenging yourself and keep those photos coming—Heather Cobb got some nice shots on the Waterfront Trail last week!